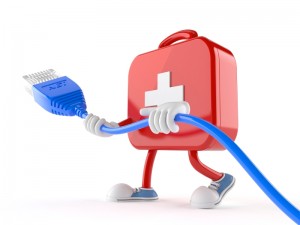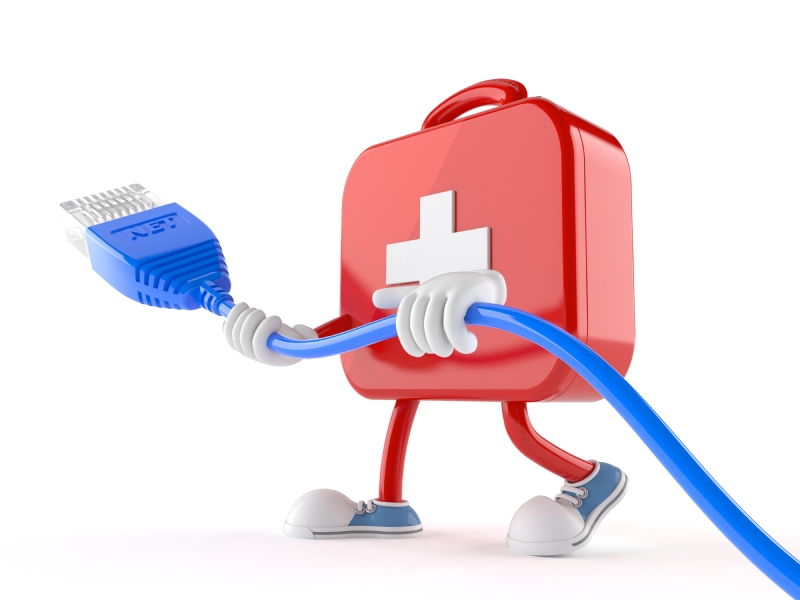 What business/data cabling customers say about Millrose Telecom
"Very reliable, knowledgeable and professional on all projects we have worked on" S. Woodward, Financial Director, Force36
"We are delighted with the work done on our data cab – it was a complete jungle of different colour cables before and is now organised, colour-coded, neat and tidy. Not only that but the work was done without disrupting a busy call –centre environment. Overall a professional and efficient job" G. Simmons,Operations Manager, Lifesure Ltd
"Keith is an extremely likeable, hardworking and professional individual. His communication skills are always timely, concise and friendly. He has good knowledge base and technically very sound. His flexibility to work on a myriad of IT projects makes him a valuable asset to have "on books". I have no hesitation in recommending Keith and his company." G. Smith, AzteQ Solutions Ltd
"Keith is a highly motivated individual, whose attention to detail has provided a quick and decisive resolution to enable any company to complete projects they employ him for. He has a keen mind and a willingness to learn and take on board new ideas. I found him to a pleasure to work with and would have no hesitation with recommending him to any of my clients." I. Jones, London Gateway Networks Ltd
"I have worked with Keith at a previous company, and his work was always carried out to a high standard and delivered on time. A very conscientious worker, I recommend Keith highly" S. Wood, Alternative Networks
"Keith is a very reliable and knowledgeable Telecoms Engineer. He is able to work with others as well as using his own initiative as and when required". K. McDonagh, Lanestra
"We've used Keith at Millrose Telecom on a number of occasions, working alongside our own engineers. He's punctual, professional and a great team player. His work is of a very high standard and we look forward to using him again in the future." R. Price, Computer Relocations
"Keith has worked on a number of projects with us this year and I am happy to recommend his services. He has a great work ethic and has integrated well with our own engineers on both CAT6 and fibre installations". S Bradford, Ocean Telecom
"I recommend Keith to anyone" S.Simmons, Mobile Business Communication Ltd
What residential customers say about Millrose Telecom
"Two weeks getting nowhere with BT followed by one phone call to Millrose Telecom and lo and behold, a knowledgeable guy arranged to come over and deal with my cabling issues. All sorted in one visit, can't praise Keith enough, he's ex BT – perhaps if they could keep hold of these people they wouldn't be so difficult to deal with now!" Paul, Cambridge.
"The burglar alarm people have just finished setting up the system using the phone connection that you made live so that any break in will activate a call to our mobile phones.  Our builders had insisted that this was not possible, they were no help at all. So, thanks for an excellent job!" Mr Jarman, Cambridge
"Keith recently worked on our house removing obsolete telephone wiring. We were very pleased with the job as he only took an hour and everything was neat and tidy for me to start decorating.I will certainly use Millrose Telecom for telephone support and advice in the future. Many thanks." Bridget Hickish, Elyi Magazine, Ely
"I am very pleased with how efficient Keith was and on the ball with what was the problem with my phone upstairs. I would use him again if needed" Kathleen Harrington, Huntingdon
"Great work, very polite, friendly and tidy! Thanks very much for identifying the cause of my phoneline fault and helping me to sort it out quickly. The phoneline is very important to me as I have a LifeLine pendant that relies on the phoneline to be working otherwise it just beeps. Thank you"  S. Smith, Littleport, Camb
"For many months I put up with a phone connection in my hall which was always very unstable; the slightest knock would result in the loss of the dial tone.  Keith has sorted this out for me and for sometime now I have been very happy that I no longer need to worry about the connection. It was not a big job but what a difference it has made.  Keith has also installed a new extension phone, tidied up the wiring at that location and it is always a pleasure to have him here because he is so cheerful and nothing is too much trouble" S.Cavey, Boston, Lincs
"Following a house move I required additional extensions for my telephone line to be added in my new home. I found Keith via recommendation and contacted him regarding the work I wanted to be completed. I received a timely, efficient, friendly and trustworthy service that was excellent value for money. I cannot fault the service or work completed by Keith Evans" L. Shipp, Wilburton, Cambs
"I had Keith Evans install an extension point for the telephone.  He was prompt, polite, trustworthy ,cleared up and left everything tidy. He was also extremely knowledgeable and helpful in response to any questions posed. Excellent value." P.Tipler, Witchford, Cambs
"Keith was sent to my house to solve a WiFi problem that had been going on for many months and other technicians could not solve satisfactorily. Within seconds Keith spotted the problem and rectified it, he was very professional and his customer service skills were first class. I would be very happy to recommend him to any one" I. Bissett, Willingham
"An intermittent fault on my grandmothers telephone led to some unexpected wake-up calls in the middle of the night. Not what a 99 year old needs at her age causing her much distress. Keith came round at very short notice and identified the cause of the problem setting hers and our minds at rest. A superb job done in a professional and efficient manner. Thanks so much." D. Johnson, London.
"Keith has been an invaluable member of Littleport Timebank for the last 18 months.  He has supported us in a professional capacity by attending a recent Littleport Parish Council meeting to advise on installing Wifi and offered his services free of charge.  He is an advocate of Timebanking and helps promote our events locally and supports us on social media.  He has participated in numerous exchanges from helping with gardening, carpentry, telecommunication advice and promotional activities." Caline Easey, Littleport Timebank