Millrose Telecom provides businesses with comprehensive design, installation and support for all of their fibre and copper structured cabling networks.
Reliable and well-installed data networking is the backbone of your business communications and essential to any successful business. It is vital therefore that your network systems are installed professionally and most importantly, that the cables and other components are of a high quality.
An excellent cable system, combined with an expert installation, can prevent slow performance and provide your business with optimal operations and durability within a structured network.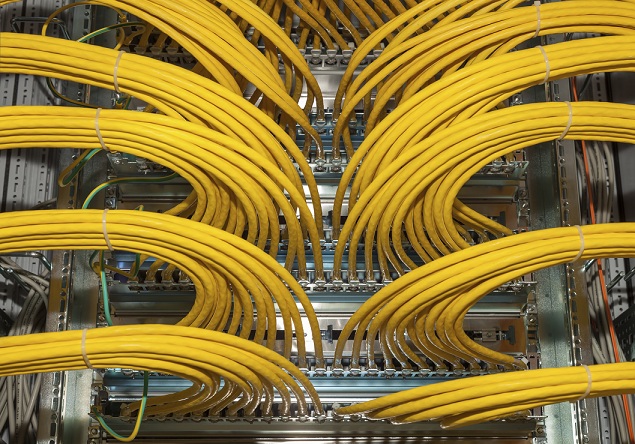 Copper and fibre network data cabling solutions
If your business needs structured network cabling solutions for voice or data, Millrose Telecom can help. Our services include fibre optic installation (single mode and multi mode), termination/splicing, fault finding and repair. We also provide Cat5e and Cat6 copper cabling installation and relocation of existing data points and a data cabinet tidying service.
We are based near Ely in Cambridgeshire, ideally situated to serve businesses in Cambridgeshire, East Anglia, East Midlands and London.
Millrose Telecom can plan your business' structured cabling from design through to installation. We offer site surveys, so that you can be confident the cable infrastructure solution is right for your business. Millrose Telecom provide copper and fibre optic data cabling solutions to businesses large and small across the country, on either a direct, or sub-contract, basis. We are more than happy to operate under your company name if required, wearing your corporate branding.
We've worked on copper and fibre cabling solutions and fault finding in the commercial sector from small offices to huge distribution centres, schools and universities,  the manufacturing industry, healthcare and agricultural sectors and EPOS installations across the retail sector.
Accredited by Assynia and HellermannTyton, Millrose Telecom can offer a 25 year manufacturers warranty on our top quality copper cabling installations.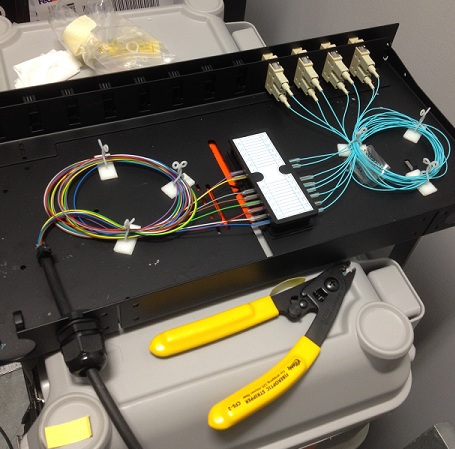 Fibre Optic Data Cabling 
Fully trained in the use of Fluke and OTDR test equipment, we carry out automatic fusion splicing and direct site termination.
Multimode fibre optic cabling
Single mode fibre optic cabling
Fibre testing, fault finding and repair
Fibre patch leads
All our installations are performed to the highest standards by highly qualified engineers. Our attention to detail ensures that customers receive fast, cost efficient solutions for all their business needs.
Millrose Telecom provide:
Voice and data services
25 year product guarantees
Unlimited outlets
Site surveys
Qualified Engineers
Official accreditation
Copper and fibre optic network and data cabling installation and testing