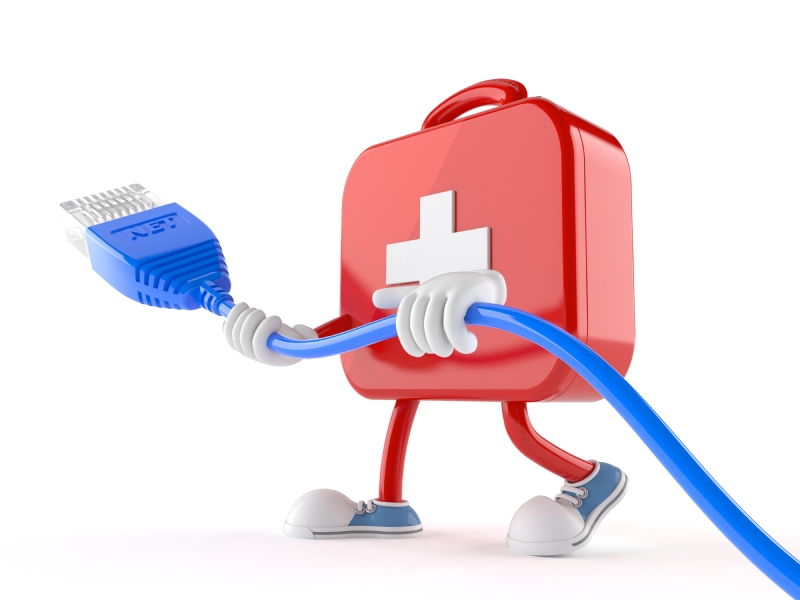 Need a telephone engineer in Cambridgeshire?
Do you have no dial tone? Perhaps you have a crackly line or your phone rings a few times then stops? Maybe you need a socket relocating or a new telephone extension installing?
Or do you have a slow or dead broadband?
Residential phone systems
It is your service provider's responsibility to maintain your phone line wiring up to your house and including your master socket (which is the main telephone socket in your house). From the telephone master socket onwards internally, the phone system is your responsibility to maintain. This includes all internal wiring, handsets and extensions. We can help diagnose what the problem and find the best solution to get your system working again.
Broadband faults
If you are having problems with your broadband line such as the signal keeps dropping out or you have a slow connection speed and it turns out to be a wiring issue then we can help. We can repair the fault, or replace or repair your wiring to increase your speeds.
Why choose Millrose Telecom?
Millrose Telecom has over 22 years experience of residential phone faults and systems as a telephone engineer for large service providers including BT and Virgin Media. From installation and relocations to fault finding and extensions – Millrose Telecom can help.
Available for approximately half the price of a BT engineer, we charge only £85 for a telephone engineer call out to the Cambridgeshire area for residential customers and only £25 per hour thereafter (although most faults can be fixed within the hour).
All parts and labour are included for residential customers.
Please contact us for friendly advice and a free, no obligation quote. All work is carried out in a neat and professional manner and we have full public liability insurance. Check out some of our excellent customer testimonials.
For non-Cambridgeshire customers, please contact us for a competitive quote on 01353 860872 or 07884 293102 or by emailing keith@millrosetelecom.co.uk
Residential Telephone Engineer Services available:
Installation of extra phone sockets
Fault finding of residential phone systems
Residential telephone re-wires including Cat5 and Cat6
Repair / Replace damaged wiring and extension sockets
Master socket relocation (the point where your phoneline comes into the property)
Installing phone sockets for Sky TV
Installation of internet cabling for PS3 & Xbox online gaming
Installation of extra lines to outbuildings
Broadband installation and advice
Telephone engineer service covering Ely/Cambridge/Newmarket/Downham Market and further afield (please call us for a competitive quote if you live outside Cambridgeshire).
Please also see our Troubleshooting Guides for self help fixes and feel free to give us a call or drop us an email if you need any telephone engineer advice.