February 16, 2016 | Posted in Business Telecoms | By Keith Evans
Comments Off on How to choose the right business telephone system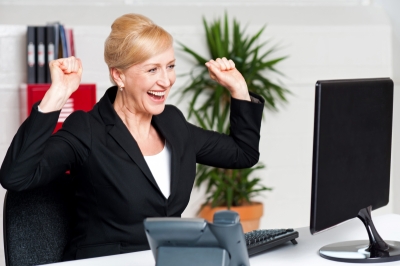 "What is the right business telecom solution for me?"
That is the question we very often get asked.
A business telephone system can help improve your organisation's productivity, give a more professional impression as well as allow you to communicate effectively not only with your customers, but also improve communications internally.
The right business telephone system really depends on your business or organisation. One size does not fit all, and all customers will have different requirements depending on their needs and size.
Firstly you need to assess your needs. A small office telephone system may be suitable for places such as GP surgeries, schools or small businesses.  With these small business telephone systems, the requirements may be for a few lines coming in and out. There may also be a requirement for voicemail out of hours and the functionality to transfer calls from one desk to another, call forwarding and hold messages or music.
Another consideration is if the phone system is required for just one location or a solution that works across multiple sites. A slightly larger business may have two separate geographic locations that all need to be on the same telephone network. These would require similar functionality in terms of call forwarding, voicemail etc, but the addition of a switching system to link the two networks.  You may also need the business phone system to support conferencing or video capabilities via the internet.
Once you have determined your needs (with the help of your business phone installer who will be able to advise you at a site survey), there are two main system options to choose from: PBX and VoIP.
PBX telephone systems
PBX systems, such NEC business telephone systems, use a traditional landline system that most people are familiar with. Landlines are a time-tested and reliable solution that many businesses feel comfortanle in using. A PBX system creates several line extensions in your organisation from a single incoming landline. These can be programmed to provide the features your business needs (call forwarding, voicemail etc). PBX systems have a limit as to the number of handsets that can be added to the system though, so future plans for expansion would need to be considered prior to installation as to whether it is more cost effective to maintain a larger PBX network or outsource to a provider for a VoIP solution for a fixed monthly fee. Cheaper call rate packages using traditional landlines can also be provided by your installer (you can ask us about our cheaper line rental packages with our strategic partners at TML)
VoIP business telephone systems
VoIP (Voice Over Internet Protocol) such the Horizon business telephone system are based on an internet connectivity software requiring IP handsets and/or can be operated via the user's PC. In the longer term, these systems are comparatively cheaper on a per call basis as they use the internet rather than traditional telephone land lines. With a cloud-based system, such as VoIp, the service is maintained entirely by the provider and you have no on-site maintenance worries.
The installation
Depending on the configuration decided at your site survey, the installation may be a simple straight-forward one, or, in the case of multiple floors and geographic locations, it may be more complex.
The most important consideration is ensuring that the installation is planned meticulously and runs smoothly. You may require the installation to be performed out of hours, but new telephone systems are very often installed swiftly during normal working hours, with minimum disruption to the business.
Most business telephone systems are very easy to use, arrive complete with full instructions and are intuitive and user friendly. But it is also important that full training on your new system is delivered to staff for maximum benefit and efficiency.
If you'd like to discuss options for your new business telephone system, then please contact us for a site survey and quote.
Image courtesy of stockimages at FreeDigitalPhotos.net