January 8, 2017 | Posted in Company News, Data Cabling | By Keith Evans
Comments Off on Winter Update: Priests, cats and plenty o'mud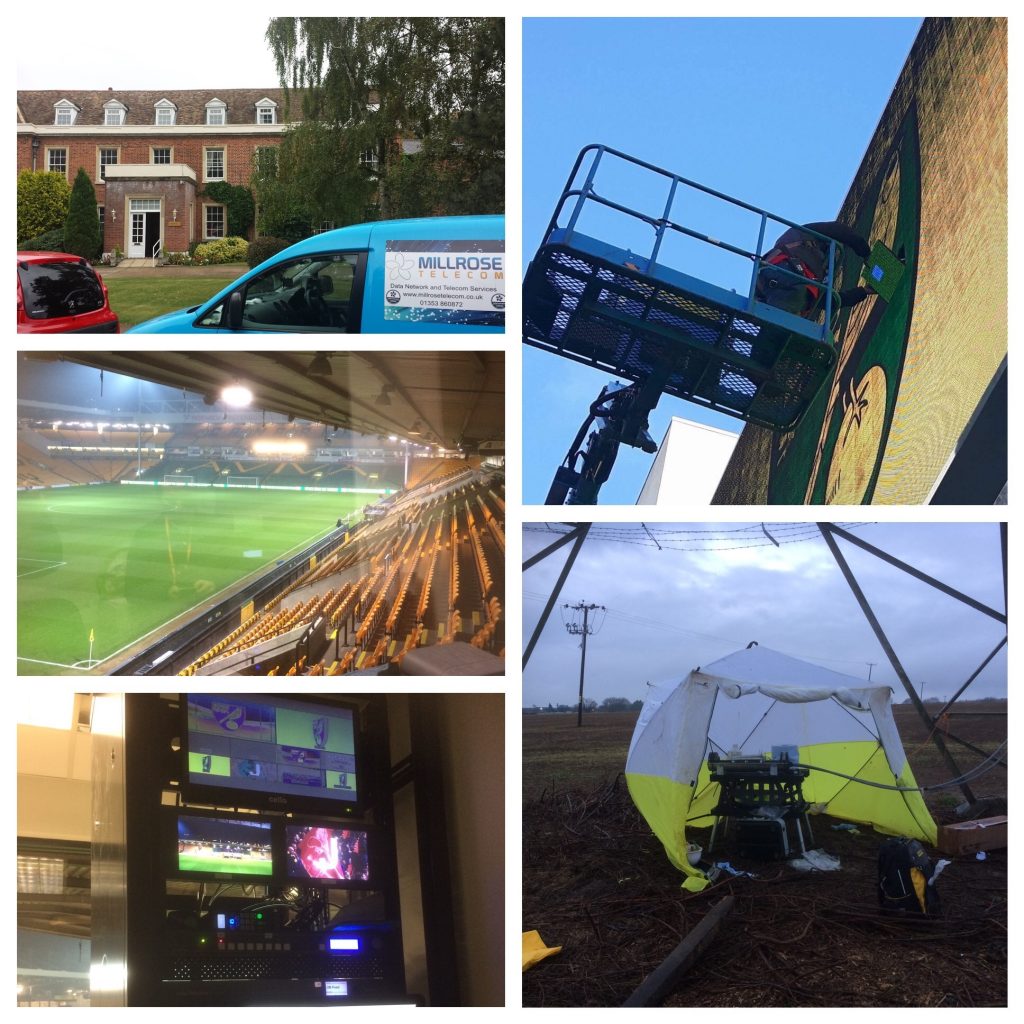 It's been a while since we've posted an update, it's been pretty busy since the summer!
Millrose Telecom projects in Autumn and Winter have included a variety of fibre and copper data cabling, business telecoms and residential telephone call-outs.
Paxton Hall carehome near St Neots called us for telecoms work for their new office, installing new telephone extensions across the building.
Cathedral Vet Centre in Ely required Cat 5 data cabling for the cat ward (Cat Sicks might have been more appropriate)
Further afield, we've been working on Cat 6 installations in offices in Watford, fibre work in a freezing field outside Northampton, MOD Cat5 installations and PC and EPOS swap outs across East Anglia for a well-known retail chain. We also worked on installing access points and cabling at a home for retired priests – where I discovered their network was appropriately named Dougal.  We've also worked on server move projects to Swansea, Bath, Birmingham and Eastbourne.
We continue to maintain the boards and Epoch screen for Norwich City FC at Carrow Road, attending all home matches. An IPAF licence comes in handy here for changing tiles on the huge screen, especially important for televised matches. If you've seen it revolve, it's me (Keith) whose job it is to make it do that.
Residential jobs featured heavily throughout December, with call outs across Ely for home data cabling requests and to fix telephone faults. It's often much faster to call a local (highly experienced) telephone guy – and far more cost effective, than waiting for a service provider especially when you want everything working in time for Christmas.
Millrose Telecom would like to wish all customers, suppliers and random blog visitors a very happy and healthy New Year. All the best for 2017!