June 14, 2017 | Posted in Data Cabling | By Keith Evans
Comments Off on What is structured cabling?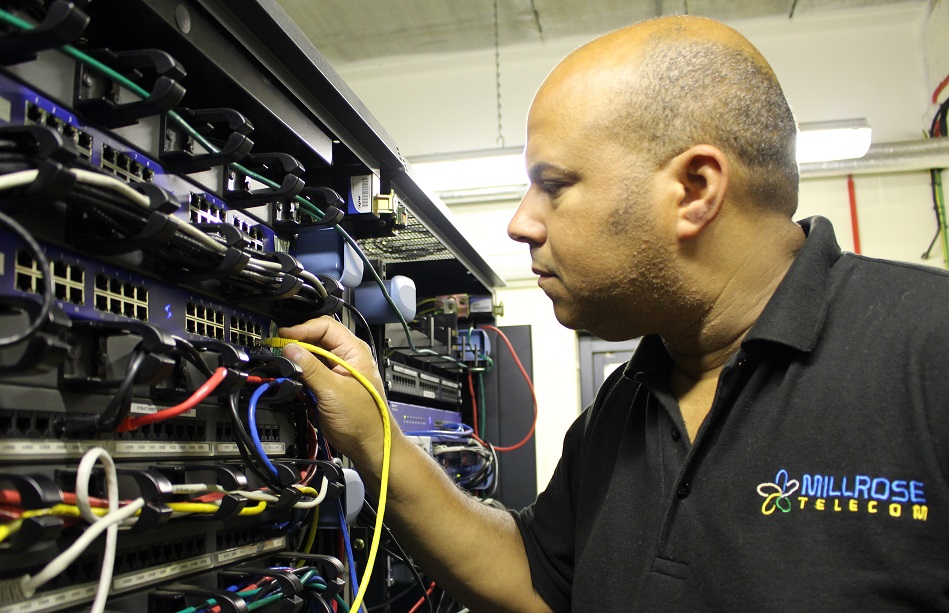 What is structured cabling?
"Structured cabling" is basically an organised approach to cabling your network.  It provides cabling infrastructure capabilities throughout your building. It delivers a reliable, predictable and flexibility service, allowing maximum service performance, enabling multiple devices to be attached and gives scope for your business to grow.
When compared with traditional point to point cabling – where a cable is run to and from devices that need connectivity, structured cabling has many more benefits.
Within a structured cabling system, network hardware such as patch panels mean that devices can be connected easily, but also without needing new cables pulling each time a device needs to be moved or taken out. Instead, all patch panels are cabled to a server or network room where all device MACs (moves, adds and changes) take place with the use of patch leads. These create circuits within the distribution point for the devices, from desktops and servers to wireless access points and telephones, to connect easily to the network.
So what are the benefits of having structured cabling solutions for your business?