November 3, 2017 | Posted in Company News, Data Cabling | By Keith Evans
Comments Off on Autumn 2017 update: Universities and burgers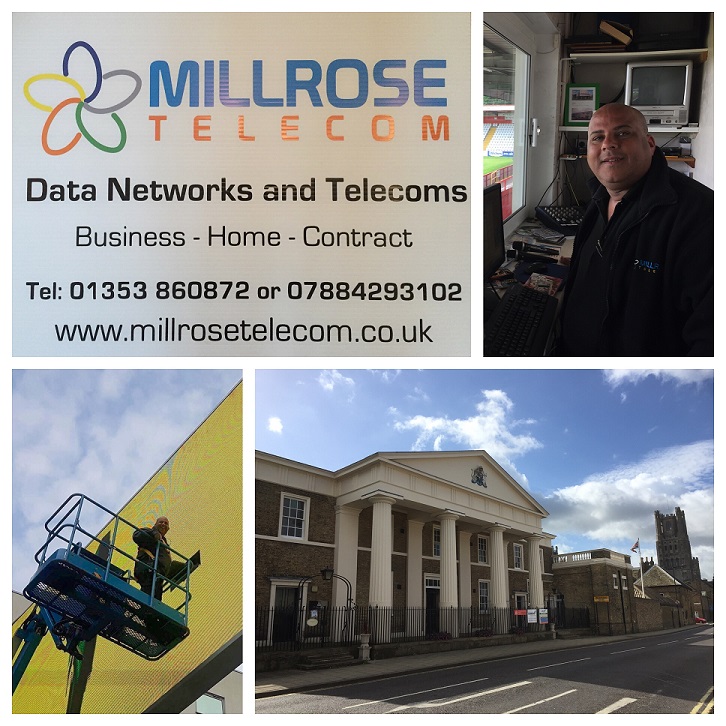 It's been a while since I've had the time to write a blog. I intended to write one each quarter but only had the opportunity to catch up with a rare day off today. I've also written my Christmas Cards, so that's pretty good going for a day off.
This year Millrose Telecom has been working on a subcontract basis to many of the universities and colleges around Cambridge. This has included a long term project on a new build science block, research institute additional cabling works and working on cat5 and fibre projects in many historical and beautiful university buildings across the city.
In addition, Millrose Telecom has provided cat5 refurbs of office buildings in commercial premises and business parks around Cambridge and also commercial refurb projects across Essex. Doctors' surgeries and medical centres across Cambridgeshire have also been on the list with the installation of dado trunking, new cabinets and cat5 points.
Schools projects have included fibre work in Stamford and installations of NEC business telephone systems at Manea School in Cambridgeshire.  I'm also often used by large IT companies in London as a local engineer for fault fix callouts including for chains of restaurants in Cambridge, perhaps the most interesting posting being to be at the opening of a gourmet burget joint to ensure the day runs smoothly (from a technical point of view, rather than offering my consumption services).
I've also worked on the refurbishment project for Sessions House in Ely, the former magistrates' court, installing Cat5 and voice cable between the old court rooms, converting them to meeting rooms and server relocations between London, the midlands and Scotland
All this in conjunction with my usual work down at Norwich City Football Club maintaining the Epoch screen at Home matches. This has also led to Stevenage FC contacting me to assess their digital boards.
As ever, if you ever need structured cabling services, copper or fibre, either on a direct or sub-contract basis, then please contact me.