January 13, 2016 | Posted in: Company News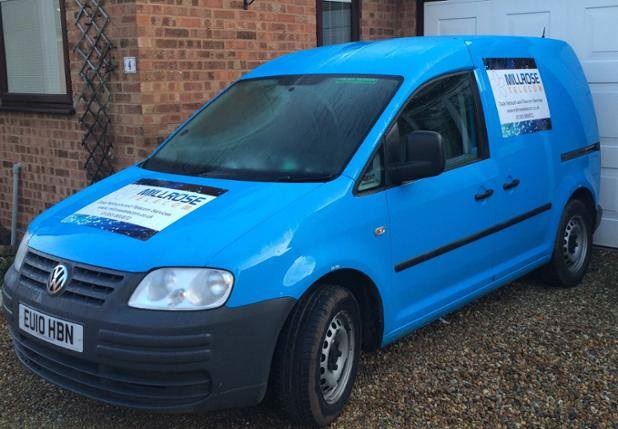 Look out for the Millrose branding on the company "fleet" as we are out and about on residential and commercial installations. We are pretty pleased with it! With the mileage Millrose Telecom covers in a year across the East Anglian, Midlands and London areas we know it will make for effective and extensive mobile advertising.
As we often get asked to provide data engineering services on a contract basis, our new signage is magnetic to allow for our branding to be removed for sub contract jobs.
If you need any datacabling, business telecom or residential phone assistance then contact us.