October 9, 2015 | Posted in: Community, Company News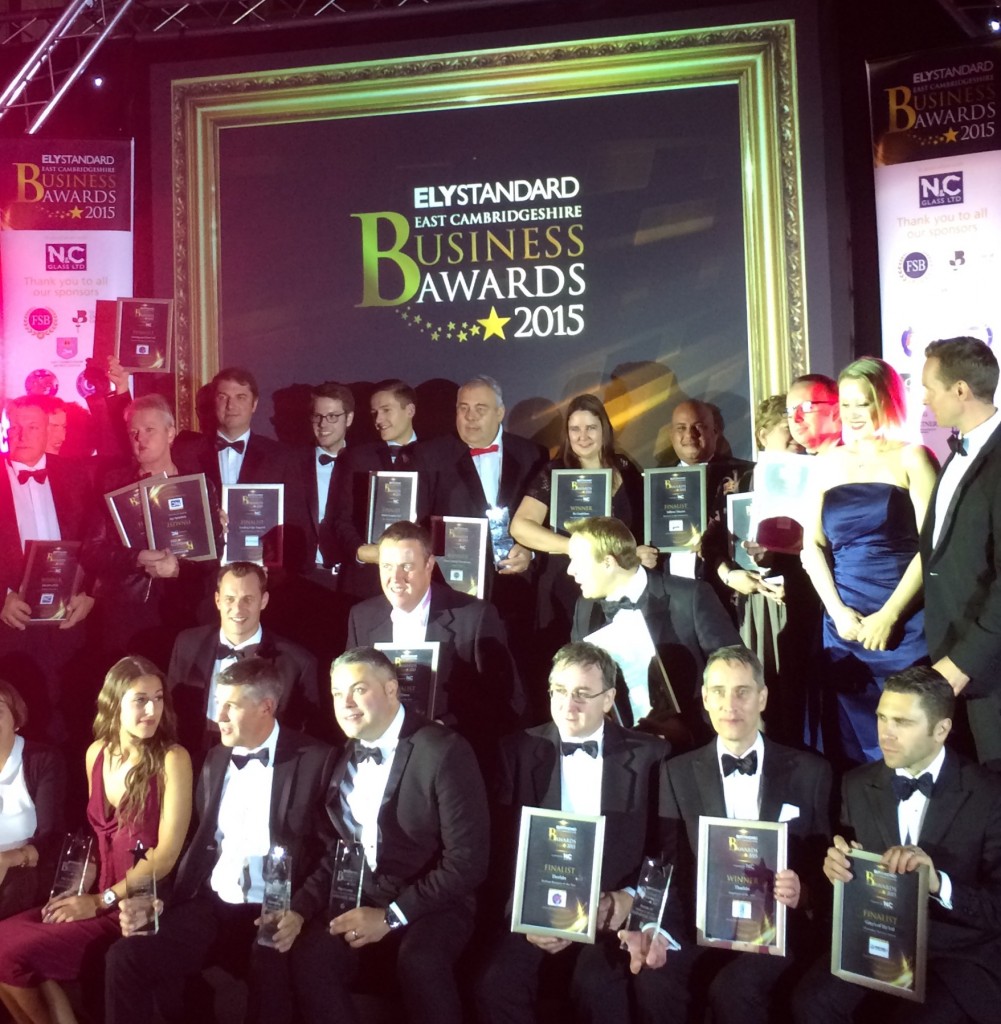 Millrose Telecom was honoured to be a finalist in the East Cambridgeshire Business Awards in 2015 for the "Business in the Community" category at the Awards Evening held at Ely Cathedral on October 2nd.
Community is very much integral to Millrose Telecom's business ethics, whether it's fighting for rural broadband and community wi-fi, supporting the environment through putting up nest boxes and taking part in community litterpicks, educating children about wildlife or helping students and unemployed with careers options and skills development, we like to get involved.
The evening was hosted by BBC Radio Cambridgeshire and Look East broadcaster Jeremy Sallis.
"These awards provide recognition for companies and individuals who are contributing to the business success, best practice and positive environmental impact in East Cambridgeshire," he said.
"(The Awards are) about recognising and rewarding companies and individuals who are making significant contributions to East Cambridgeshire's business community and economic development."
Jeremy continued: "The judges were extremely impressed with the quality of all the applications and want to thank everyone who took the time to enter this year. Each award was marked by visiting judges, who represent The Chamber of Commerce and the Federation of Small Businesses as well as representatives from our sponsors.
"The scores were based on a number of criteria; our finalists represent the highest-scoring entries for each category, and as such represent best practice and excellence within their fields."
To even be in the same room and rated as highly as the leading businesses in Cambridgeshire was a huge privilege for Millrose Telecom and congratulations to all the winners and finalists from the night.