April 27, 2014 | Posted in: Company News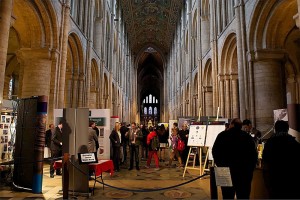 Millrose Telecom will be exhibiting at the week long Ely Cathedral Business Exhibition between Friday 16th-Wednesday 21st May.
Over 150 Cambridgeshire businesses, large and small, will be at the exhibition in the stunning Ely Cathedral, which culminates in a networking event and reception on the final day with keynote speakers including Rowan Williams, Former Archbishop of Canterbury and Simon Wolfson, Chief Executive of Next plc speak at the Celebration of Business Reception on May 21st.
A full list of the exhibitors can be found here
Hope to see you there!