May 22, 2015 | Posted in: Community, Company News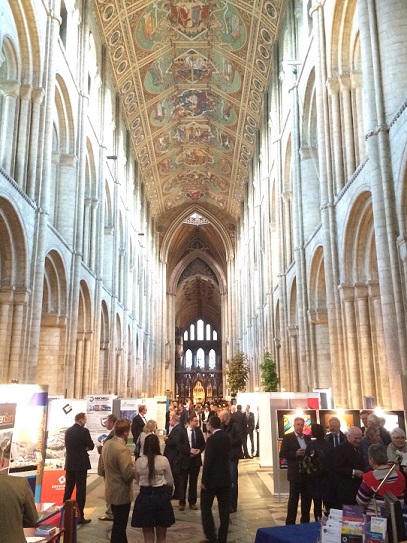 Millrose Telecom was one of 120 local businesses taking part in the Ely Cathedral Business Group's "Celebration of Business" exhibition.
The event, in the stunning Ely Cathedral, ran for a week in May and culminated in a networking event on the final day along with an evening reception with keynote speakers discussing the role of business in the community.
The event attracted not only other businesses, from sole traders to multi-nationals, but also members of the public so there was much discussion about the whole range of Millrose Telecom services, from business data cabling and telecom systems, through to residential faults and cabling.
We are delighted to have taken part in a local community event and in such beautiful surroundings!
For more information, visit www.elycathedralbusinessgroup.org