January 31, 2016 | Posted in: Company News
The cold, dark and very rainy month of January has brought various projects for Millrose Telecom.
Days have been very busy with looking after the digital advertising boards at Norwich City Football Club. With matches this month and over the New Year period including: Aston Villa, Southampton, Man City, Liverpool and the forthcoming Tottenham match, the boards all need to be checked and thoroughly tested prior to the matches…and monitored and constantly maintained throughout the matches. As many of the matches are televised, there is a lot of pressure on the technical team to ensure all the screens are running perfectly.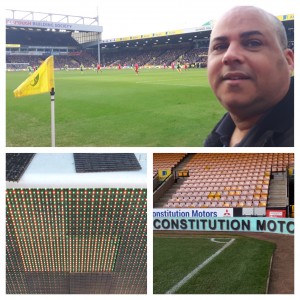 Other projects this month have included server, switch and computer relocation jobs for commercial premises in London, Swindon and Ipswich; a sub-contract Cat5 data cabling new build installation at a manufacturing facility in south Cambridgeshire; an NEC business telephone system installation at a school in Cambridgeshire and residential jobs in the Ely area.
This month has also seen new vehicle branding for Millrose Telecom and a few layout and content changes on the website. Information on our three core services can be found on the following pages:
Structured network cabling – fibre and copper data cabling solutions and data cabinet tidying
Business telephone systems – VoIP and NEC PBX systems including SL1100 installations and XN120 telephone system maintenance with sales sheet and user guide downloads.
Residential telephone faults – domestic telephone fault finding and troubleshooting guides.
If you have a project requirement for any of the above services then please get in touch for a quote/site survey.
Also this month, I am taking part in a Sponsored Slim to raise money for the local Timebank. To shed some llbs to raise some £££, I am undergoing early morning bootcamp sessions (in the dark!) to get in shape for a very tough obstacle course at the Secret Nuclear Bunker site in Essex (no mean feat for a man who loves a bag of toffees and episodes of Columbo of a Sunday, as oppose to being up to my ears in mud with drill sergeants screaming). All donations are welcome. For more information, please read the Sponsored Slim blog.