August 28, 2016 | Posted in Company News, Fibre Optic | By Keith Evans
Comments Off on Summer update: Work, with a high fibre content
Once again, a variety of work contracts have been keeping us busy at Millrose Telecom over the summer, particularly with our fibre structured cabling service: an installation at a large shopping centre in Essex, fibre re-wires at schools in Norfolk and a fibre tidy and relocation at an agricultural facility in Cambridgeshire…to name but a few.
In addition, we have been travelling the length and breadth of the country, helping out with server moves from office relocations in Peterborough, Gateshead, London, Colchester, Welwyn Garden City and Swansea.
June saw an invitation from HellermannTyton to attend a training course at their HQ to update engineers on RapidNet, Cat 8 (Class I and Class II) and ethernet for optical fibre. The training day was followed by an exclusive and highly informative tour of the HellermannTyton factory.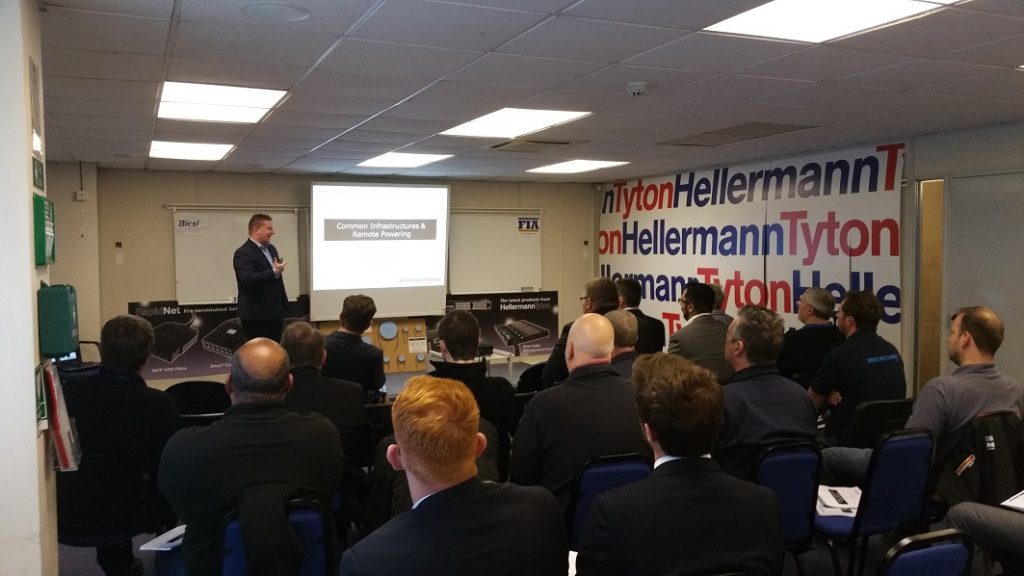 Other contracts over the summer have seen an NEC business telecom installation at Cambridge Museum and working on fire stations on base for the USAF and schools across Norfolk for cat 5 installations and decommissioning office premises in Cambridge.
The football season kicked off again in August (hoorah!) which saw revolutionary new digital advertising boards installed at Norwich City FC including the World's first rotating big screen. So, work starts again on maintaining and testing the boards during matches throughout the coming season to ensure optimum performance.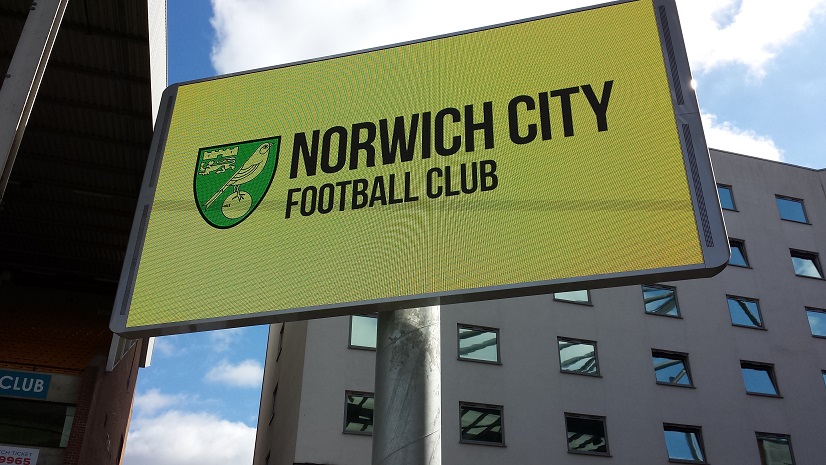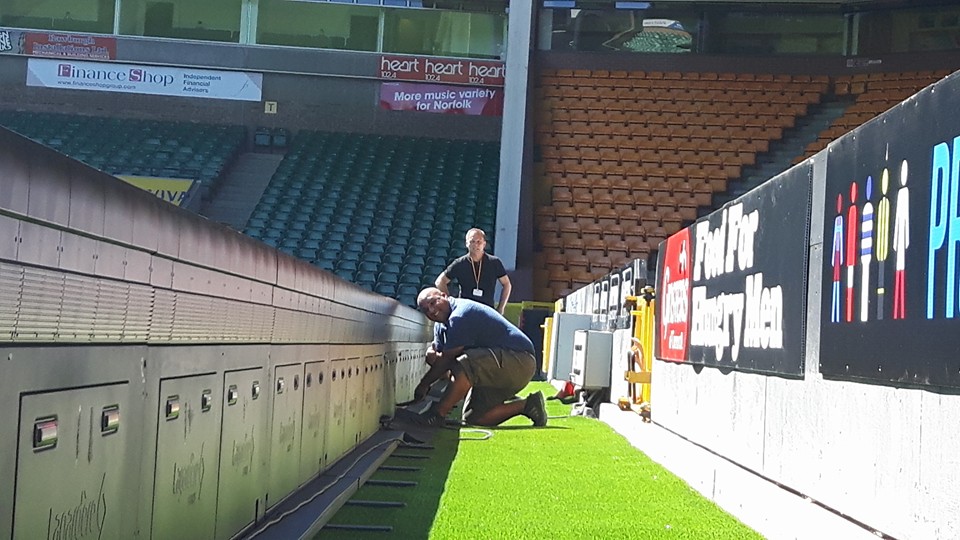 In other news, we are now a Limited Company (with many thanks to excellent accountants Red Shoes Accounting who made the whole process plain-sailing) and we also aquired Safe Contractor accreditation.
If you have any data cabling requirements, copper or fibre, (direct or sub-contract) or business or residential telecom needs, then please get in touch.
November 3, 2015 | Posted in Company News, Data Cabling, Fibre Optic | By Keith Evans
Comments Off on Millrose Telecom is now a registered installer with HellermannTyton

Millrose Telecom is proud to announce that we have achieved the HellermannTyton Certified Installer status.
HellermannTyton Certified Installers are the essential connection between HellermannTyton connectivity products and the design, installation, testing and maintenance of a structured cabling system. Only HellermannTyton Certified Installers from approved companies can provide the 25 Year Network Sciences System Warranty, guaranteeing their work and installed HellermannTyton products. Installers must complete fibre and copper training and receive certification to provide each warranty.
HellermannTyton's Network Sciences program offers training and certification courses and a comprehensive 25 year warranty on HellermannTyton fibre and copper systems. HellermannTyton provides contractors with specialised training to ensure reliable and professional installation of products in order to meet warranty specifications.
Data cabling Services
HellermanTyton Cat5e data cabling U/UTP, U/FTP. F/FTP, Armoured)
HellermanTyton Cat6 data cabling U/UTP, U/FTP. F/FTP, Armoured)
Shielded data network solutions
Network testing and fault finding
Network FLUKE testing
Data cabling for voice
Supply of patch leads
Cat5e, Cat6 and Cat6a cabling systems are available, with fibre products for the backbone.
For more information on HellermannTyton please visit their website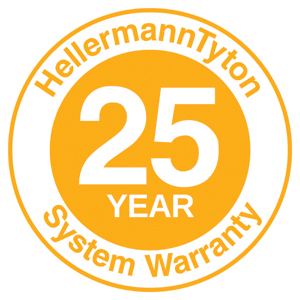 March 1, 2015 | Posted in Data Cabling, Fibre Optic, Superfast Broadband | By Keith Evans
Comments Off on Vouchers for superfast broadband now available for businesses in East Cambs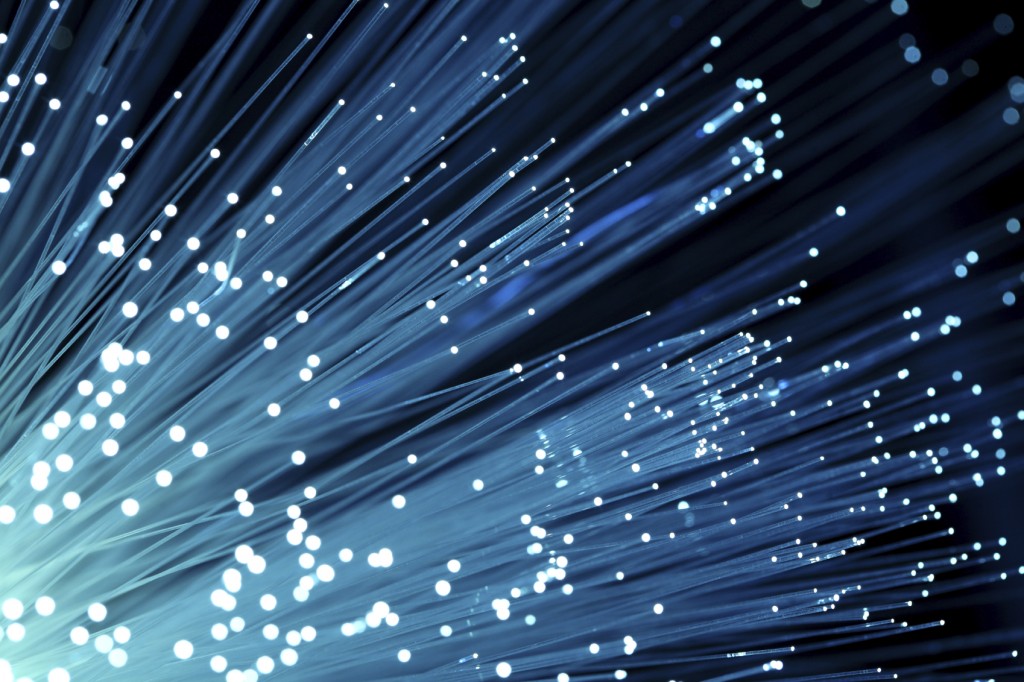 We were pleased to read in this week's Ely News that businesses in East Cambridgeshire are eligible for vouchers for superfast broadband connectivity. This is great news for businesses in the East Cambs area, where broadband speeds are, let's face it, leaving a lot to be desired. 
The vouchers are eligible for broadband installations from a service provider to the cabinet (Fibre-To-The-Cabinet, FTTC) or from the cabinet to the premises (also known as Fibre-To-The-Premises, FTTP). Many local businesses use copper network cabling inside their buildings, generally Cat5 cabling, which can result in a slight drop in broadband speed between floors, particularly for businesses who need to communicate large files between users and customers. To maintain the optimum speed around your building  you could consider internal fibre networking, and that's where Millrose Telecom can help. We install and maintain internal fibre networking to businesses and schools across the region to improve their communication speeds.
From the Ely News:
A Government scheme to help small and medium-sized businesses install superfast broadband has now been extended to companies in East Cambridgeshire.
Connection vouchers provide funding of between £100 and £3,000 to install superfast broadband to business buildings.
The scheme is run by the Connecting Cambridgeshire partnership of local councils and funded by the Department of Culture, Media and Sport.
The vouchers pay for the one-off cost of installing superfast broadband to offices and business buildings, which can be expensive and prevent companies from getting better connectivity.
The district of East Cambridgeshire has over 4,000 businesses that could benefit from the funding. Charities and social enterprises are also eligible.
Cllr Mathew Shuter, business champion at the county council, said: "Superfast broadband is vital for all businesses and our local economy.
"I am delighted that we can now offer the scheme to businesses in the district of East Cambridgeshire to ensure that they can grow and compete in an increasingly digital world."
Groups of businesses can also apply together for connection vouchers and pool the funding, which enables a whole office block or business park to be upgraded.
Visit www.destinationdigital.info/vouchers
Read more: http://www.ely-news.co.uk/Firms-East-Cambridgeshire-vouchers-superfast/story-26090456-detail/story.html#ixzz3TA576YYF
If you would like to discuss your internal fibre connectivity options, to replace your existing internal copper data cabling with fibre to increase your broadband speeds from floor to floor, then contact us for a site survey.
May 4, 2014 | Posted in Company News, Fibre Optic | By Keith Evans
Comments Off on New fibre optic service for Millrose Telecom customers
Millrose Telecom now offers fibre optic installation, termination (splicing), testing, fault finding and repair services, as I'm now the proud owner of a City and Guilds in Fibre Optic Cabling (Internal and External).
Part funded by the Destination Digital scheme, the extensive training will allow Millrose Telecom to expand the range of services offered to business customers looking to improve their structured cabling networks and internet performance.
So what's all the fuss about fibre? Here are the advantages of fibre over traditional copper cabling (punctuated with pictures of last week's fibre optic training):
1. Greater bandwidth
Fibre cable provides far greater bandwidth than its copper counterpart. Fibre optic cable also can carries more information, with less energy loss, than copper wire. That's why telephone, data and CATV companies are converting to fibre.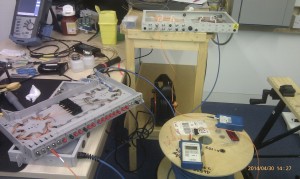 2. Less reduction of signal over great distances
Fibre optic signal is made of light and so very little signal loss occurs during transmission, meaning data can move at higher speeds and greater distances. Because fibre signals need less boosting along its journey than copper ones do, the cable performs better. With undersea cabling networks this is a huge advantage.
3. Better security
Fibre optic cable is far more secure. It doesn't emit signals and is extremely difficult to tap undetected. If the cable is physically tapped, it's very easy to detect because the cable leaks light, causing the entire system to fail. Even putting a bend in a fibre will result in network failure. If any attempt is made to break the physical security of your fibre network, you'll soon know about it. This is a huge advantage for banks and other high security installations.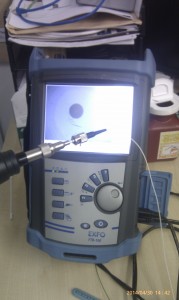 4. Resilience and reliability

Fibre optic cable are immune to electromagnetic interference (unlike copper cable), from sources such as radio signals, car iginition systems and lightning etc and so provides extremely reliable data transmission. They carry no electrical voltage, only light, so it can be routed next to industrial equipment, or through explosive or flammable atmospheres without worry. Fibre is also less susceptible to temperature fluctuations than copper and can be submerged in water.
5.  Size and weight

Fibre is lightweight, thin, and more durable than copper cable.  Its small size makes it easier to handle, it takes up much less space in underground cabling ducts and they are easier for installers to handle.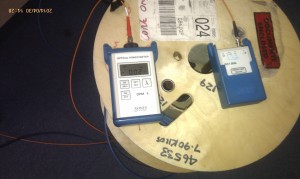 6. Price

Installation costs for fibre are higher than copper because of the skill needed for terminations. The fibre cable needs to be spotlessly cleaned, and as it is thinner than the diameter of a human hair, the splicing (joining) process is a complex one requiring specialist training. Overall, fibre is more expensive than copper in the short term, but it may actually be less expensive in the long run. Fibre typically costs less to maintain, has much less downtime, and requires less networking hardware as one fibre cable can carry more signals and give greater bandwidth or capacity than a single copper cable, and over a much longer distance.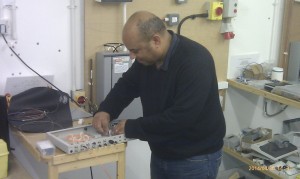 If you would like to know more about our fibre optic data cabling service, then please contact us.