June 14, 2015 | Posted in Company News, Data Cabling | By Keith Evans
Comments Off on Millrose Telecom launches Data Cabinet Tidy Service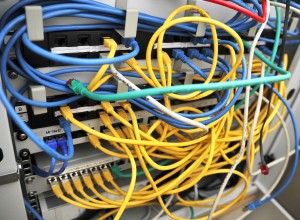 Did you know that a messy network cabinet, comms room or data centre with trailing "spaghetti"cables can be a health and safety risk? 
An untidy data cabinet can also cost in extra time and money when changes are required. It can cause issues during fault finding call-outs, adding to the time it takes to trace cables and possibly resulting in other users being mistakenly disconnected. It can become unreliable, crowded and difficult to manage. Not ideal for a business workplace and it may result in increased downtime and lost productivity.
Millrose Telecom offers a complete data cabinet tidy and re-patching service to maximise the performance of your network. We can untangle and unravel many years of network cabling and radically improve your cable management. This service can also be conducted outside of normal business hours to avoid any disruption.
And, if you need to add more devices or grow your network infrastructure, we also offer cabinet installation and relocation.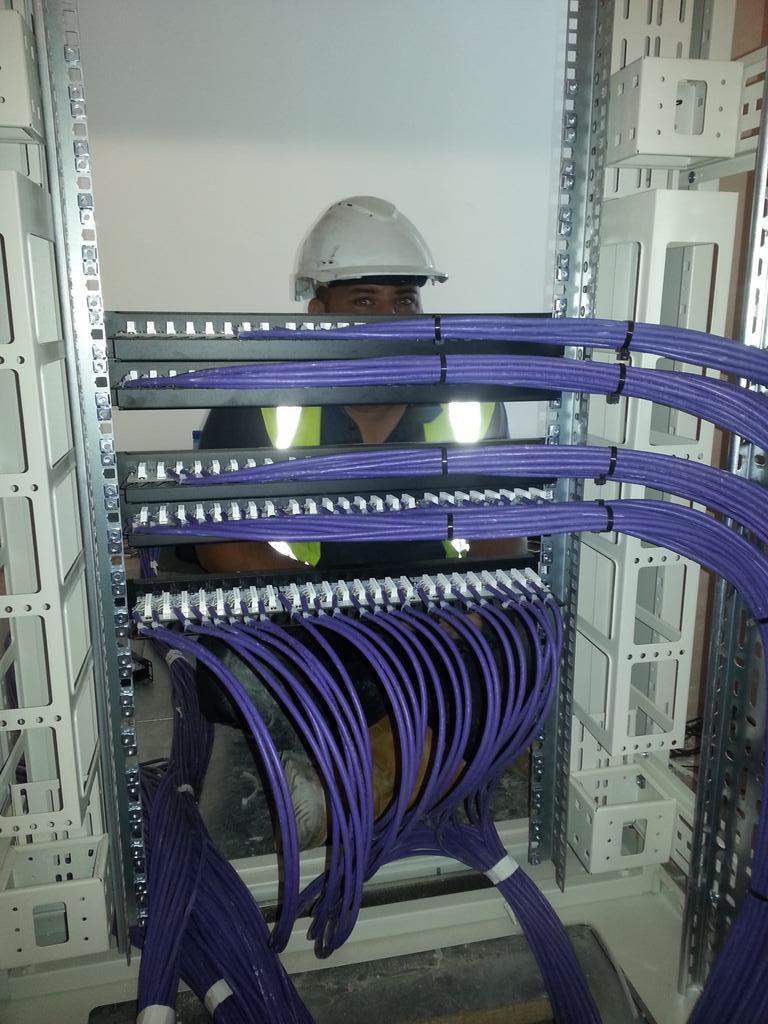 Our Data Cabinet Tidy Service includes:
Re-organise and re-patch untidy network cabling
Installing new colour-coded patch cables to assist you with managing your own network
Installation of new trunking and cable trays to keep cables together and organised
Professionally labelling cables and ports with unique ID references
Replacing patch cables with correct length cables to avoid trailing or tangling
Relocation of data cabinets
Performing a full audit of your cabling for your records
Installation of a new cabinet as your network grows
Contact us to arrange a survey of your data cabinet/comms room and a no-obligation quote to ensure your cabling is left neat, tidy and highly organised.
March 1, 2015 | Posted in Data Cabling, Fibre Optic, Superfast Broadband | By Keith Evans
Comments Off on Vouchers for superfast broadband now available for businesses in East Cambs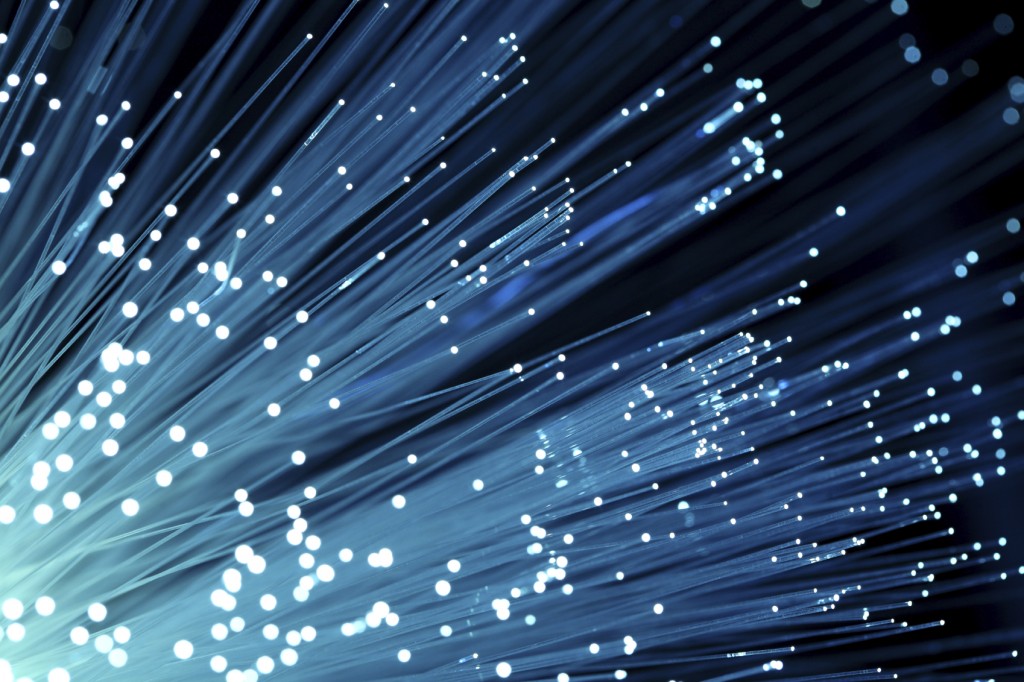 We were pleased to read in this week's Ely News that businesses in East Cambridgeshire are eligible for vouchers for superfast broadband connectivity. This is great news for businesses in the East Cambs area, where broadband speeds are, let's face it, leaving a lot to be desired. 
The vouchers are eligible for broadband installations from a service provider to the cabinet (Fibre-To-The-Cabinet, FTTC) or from the cabinet to the premises (also known as Fibre-To-The-Premises, FTTP). Many local businesses use copper network cabling inside their buildings, generally Cat5 cabling, which can result in a slight drop in broadband speed between floors, particularly for businesses who need to communicate large files between users and customers. To maintain the optimum speed around your building  you could consider internal fibre networking, and that's where Millrose Telecom can help. We install and maintain internal fibre networking to businesses and schools across the region to improve their communication speeds.
From the Ely News:
A Government scheme to help small and medium-sized businesses install superfast broadband has now been extended to companies in East Cambridgeshire.
Connection vouchers provide funding of between £100 and £3,000 to install superfast broadband to business buildings.
The scheme is run by the Connecting Cambridgeshire partnership of local councils and funded by the Department of Culture, Media and Sport.
The vouchers pay for the one-off cost of installing superfast broadband to offices and business buildings, which can be expensive and prevent companies from getting better connectivity.
The district of East Cambridgeshire has over 4,000 businesses that could benefit from the funding. Charities and social enterprises are also eligible.
Cllr Mathew Shuter, business champion at the county council, said: "Superfast broadband is vital for all businesses and our local economy.
"I am delighted that we can now offer the scheme to businesses in the district of East Cambridgeshire to ensure that they can grow and compete in an increasingly digital world."
Groups of businesses can also apply together for connection vouchers and pool the funding, which enables a whole office block or business park to be upgraded.
Visit www.destinationdigital.info/vouchers
Read more: http://www.ely-news.co.uk/Firms-East-Cambridgeshire-vouchers-superfast/story-26090456-detail/story.html#ixzz3TA576YYF
If you would like to discuss your internal fibre connectivity options, to replace your existing internal copper data cabling with fibre to increase your broadband speeds from floor to floor, then contact us for a site survey.
February 6, 2015 | Posted in Data Cabling | By Keith Evans
Comments Off on How to plan for stress-free office IT relocations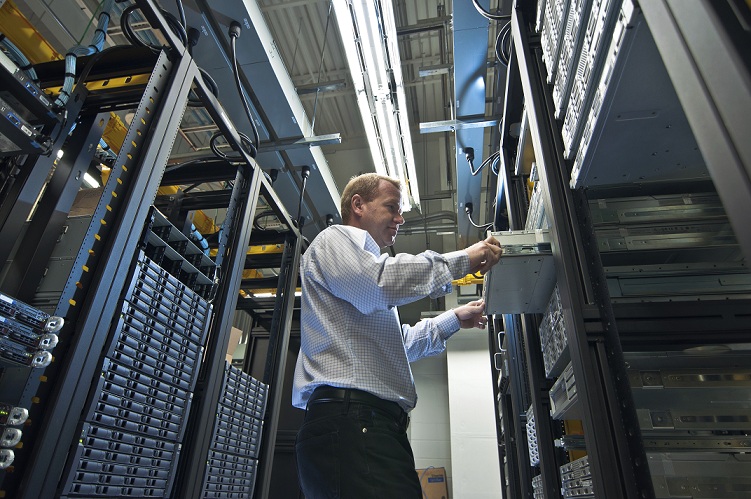 Office IT re-locations need not be a nightmare. With careful planning and organisation, using experienced professionals, moving office premises won't result in headaches, extended downtime or spiralling costs. Instead, it will be a smooth operation that will get your business installed and operational in your new office location quickly and efficiently.
In conjunction with our strategic cabling partner, Computer Relocations, we show you how to plan for stress-free office re-locations.
One of the most popular services taken up by our customers, when planning to relocate their servers or Data Centre is our structured cabling service. An office move presents the ideal opportunity to "spring clean" your cabling by replacing any old patch leads and power cables and reviewing and recording the connections between all of the servers and switches.
A site survey enables you to obtain a comprehensive spreadsheet of all your rack equipment connections. The spreadsheet can then be used as a log to record all future changes to equipment inventory and any extra cabling routes that have been added.
Document and record
To ensure office IT re-locations operate without a hitch, Computer Relocations provides a comprehensive structured cabling service (copper and fibre optic). We start by recording and documenting all the existing connections prior to the relocation for the customers use. We clearly document data such as: rack name, server name, 'U' position (where the server is located in the cabinet), network port connection, switch name/patch panel identification, and existing cable connections to switch port numbers or patch panel port numbers.
The recorded information acts as a working document; the customer can make amendments to the spreadsheet to include changes, such as redundant equipment, 'U' position changes, new equipment to be installed during or after the relocation, and their corresponding new connections to give a definitive post relocation configuration. This ensures that even with a large office server relocation project, all equipment is re-installed and connected correctly and to specification.
The customer can define the cable specification to be used, for example: CAT5, CAT6 and fibre options and any colour coding of cables required. Our cabling specialists will then calculate the lengths and quantities of all the cables and the colours required and provide this information to the customer. The customer then has the choice of either ordering the cables themselves or asking Computer Relocations to provide these prior to the relocation.
Cable Labelling Services
From the final cabling configuration spreadsheet, we now have all the information required to provide bespoke labelling for all the cable connections. Each end of the cable can now have a label to provide easily identifiable information such as server name, server network port number, switch name and switch port number. This makes it easy to identify the cable when it is loomed neatly in the rack. No more pulling gently on cables to see which one moves when trying to identify it!
For speed and efficiency, the labelling is printed prior to the relocation, applied to the correct label colour and length and delivered to the new destination address.
As soon as the Computer Relocation engineers have completed the re-racking of the equipment at the final destination, our Data Engineers efficiently cable the equipment with the correctly identified cables and cross check it against the final configuration spreadsheet. This ensures the perfect patching of all equipment for the power cycling final phase, potentially saving hours of unnecessary downtime and so minimising any loss to business productivity.
The finished cabling will not only look very impressive, but will be reliable, functional and serviceable. This cabling will all culminate in a data centre or server room that the IT or Data Centre manager would be proud to show prospective customers.
Ongoing Cabling Maintenance
Your structured cabling should be maintained and checked regularly, at least once a year, by an experienced data cabling professional, such as Millrose Telecom, to ensure the integrity and reliability of your networked communications.
The following should be checked regularly:
• Check all RJ45 connections on the patch leads
• Check all ports on the patch panel to check they aren't loose or degraded in any way
• Check all cables that are kroned to the back of the patch panel to make sure they are still connected correctly.
• Check all data points in the building for loose connections and rectify as required.
• Test copper cables for any shorting problems. Replace cable where required.
• Tidy cabling in the server room or network cabinet in case the cabling is becoming untidy due to users plugging cables in randomly.
Also if you have fibre optic you will need to regularly check the following:
• Measure readings using a fluke tester or light source to check that there is no leakage as this may indicate unclean ends or damage which may affect speed and performance.
For more information on our computer relocation/structured cabling services, then please contact us