July 5, 2016 | Posted in Company News | By Keith Evans
Comments Off on Top Safety Accreditation for Millrose Telecom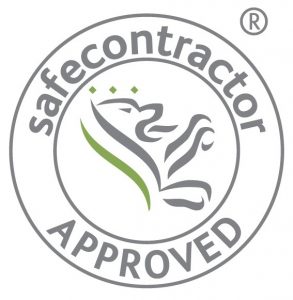 Millrose Telecom Ltd, has been awarded accreditation from Safecontractor for its commitment to achieving excellence in health and safety.
Safecontractor is a leading third party accreditation scheme which recognises very high standards in health and safety management amongst UK contractors.
Established in 2013, Millrose Telecom provides data networking and telecoms solutions to businesses and residential customers across the region.
The company's application for Safecontractor accreditation was driven by the need for a uniform standard across the business.
Keith Evans, Managing Director at Millrose Telecom, said, "We are delighted that we have been recognised and accredited by SafeContractor for our commitment to health and safety excellence.
Upholding health, safety and welfare standards in the telecoms sector is a major priority for Millrose Telecom and our clients. Our accreditation with SafeContractor is a testament to our commitment to working with our clients in the safest possible way."
Safecontractor accreditation will enhance the company's ability to attract new contracts and its commitment to safety will be viewed positively by its insurers when the company liability policy is up for renewal.
Safecontractor is applicable to most sectors although it is particularly relevant to food manufacture, property, facilities management, retail and leisure sectors, all of which are big users of contracted services.
John Kinge, technical director of Safecontractor said, "Major organisations simply cannot afford to run the risk of employing contractors who are not able to prove that they have sound health and safety policies in place."
"More companies need to understand the importance of adopting good risk management in the way that Millrose Telecom has done. The firm's high standard has set an example which hopefully will be followed by other companies within the sector.
Safecontractor plays a vital role in supporting our clients in meeting their compliance needs, whilst working with their contractors as they progress through the accreditation process."
Under the Safecontractor scheme, businesses undergo a vetting process which examines health and safety procedures and their track record for safe practice. Those companies meeting the high standard are included on a database, which is accessible to registered users only via a website.
Client-organisations who sign up to the scheme can access the database, enabling them to vet potential contractors before they even set foot on site. These clients agree that, as users of the scheme, they will engage only those who have received accreditation.
Over 210 major, nation-wide businesses, from several key sectors, have signed up to use the scheme when selecting contractors for services such as building, cleaning, maintenance, refurbishment or electrical and mechanical work.
May 25, 2016 | Posted in Company News | By Keith Evans
Comments Off on Spring Update
Keith's update:
As always, it's been a busy few months for Millrose Telecom, working on a number of projects across the UK.
The first part of the year was busy with solar farm projects across the UK for a leading commercial energy provider, installing temperature and weather monitoring equipment and fibre optic work on sites across the Midlands and South…with some inquisitive onlookers.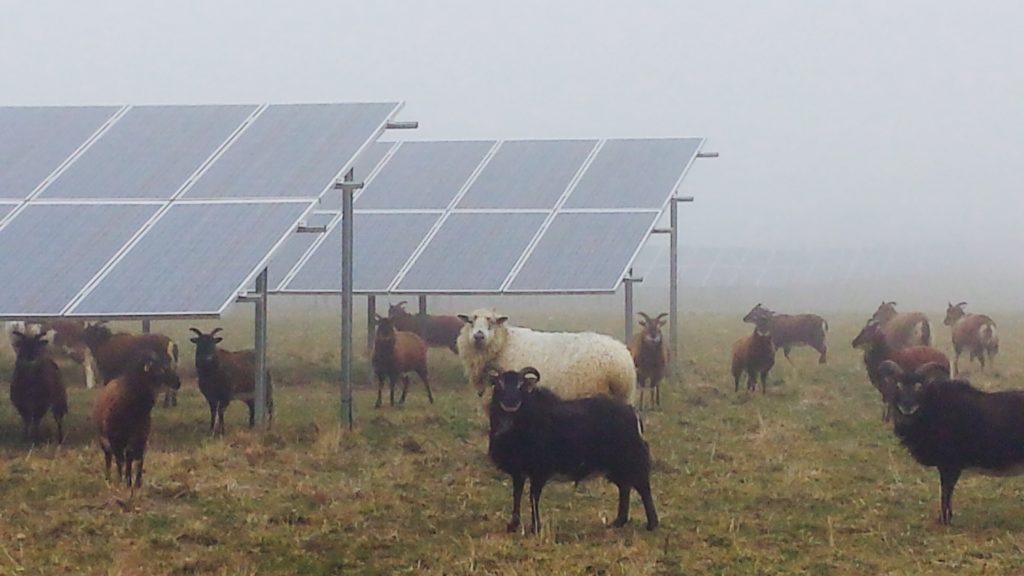 We've also been working on commercial office server relocations from London to Swindon and, with a long drive up to Edinburgh, a late night server relocation office move between two office blocks across the city.
Closer to home, a project with one of the universities in Cambridge, installing cat5 cabling and access points in student accomodation blocks from basement to top floor resulted in the discovery of an under the road data cabinet surrounded by fine stalactites and being very careful not to disturb a colony of bats.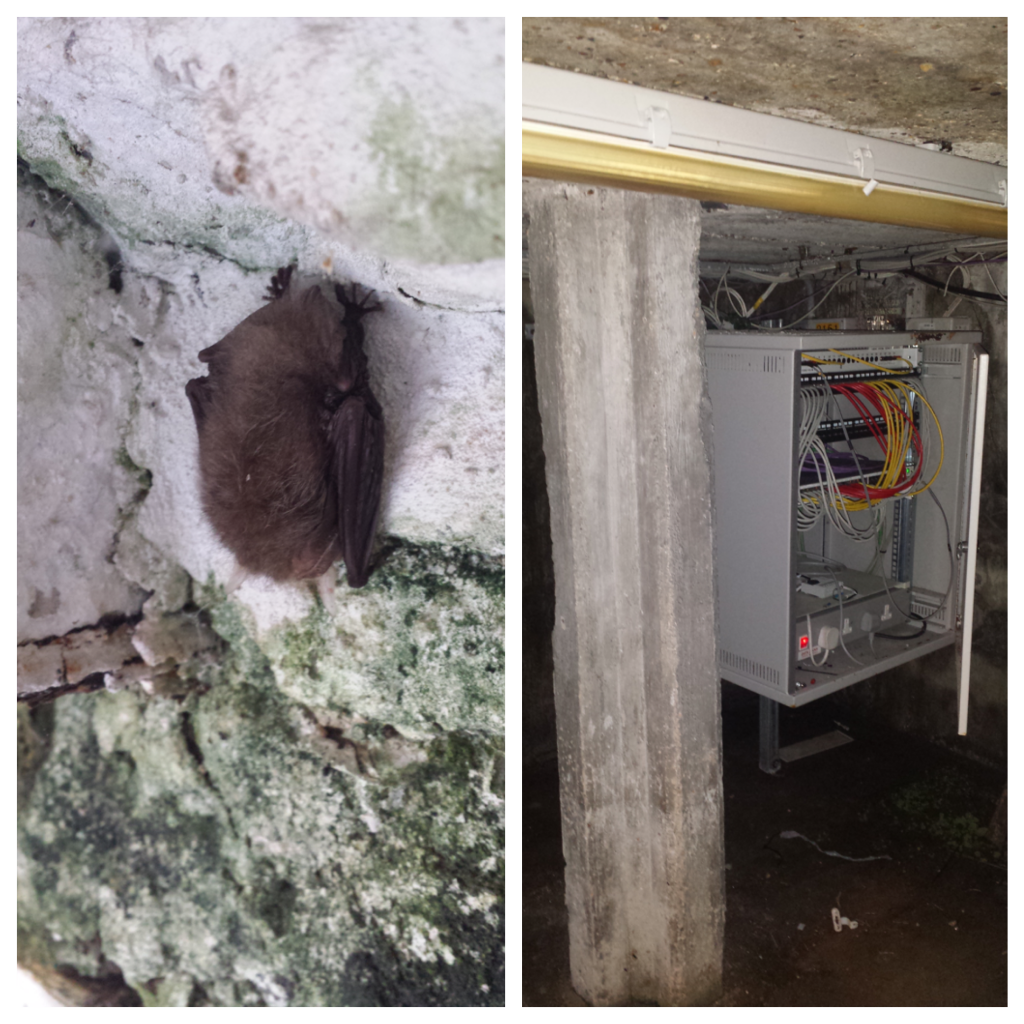 Also local residential telecom jobs around Ely including faulty extensions, crackling on the line and reconnecting chewed Sky cabling, to name but a few. Don't forget, your service provider will only fix faults up to and including the master socket in your home. Any other internal wiring is your responsibility to take care of if faults arise.
It's also now the end of the football season and it's been an exciting last few games of the Premiership for Norwich City FC where Millrose has been busy maintaining and testing the digital advertising boards thorughout the season. The pressure has been on for the last few matches, not only for Norwich City, but for the screen technicians whose responsibility it is to ensure advertising display screens are in perfect working order for the televised matches against Manchester United and Newcastle United.
Norwich City fought hard towards the end of the season to retain their Premiership status, but unfortunately were relegated, along with Newcastle United. However, the new season, starting September, will bring some exciting football and we look forward to working once more at the club later this year.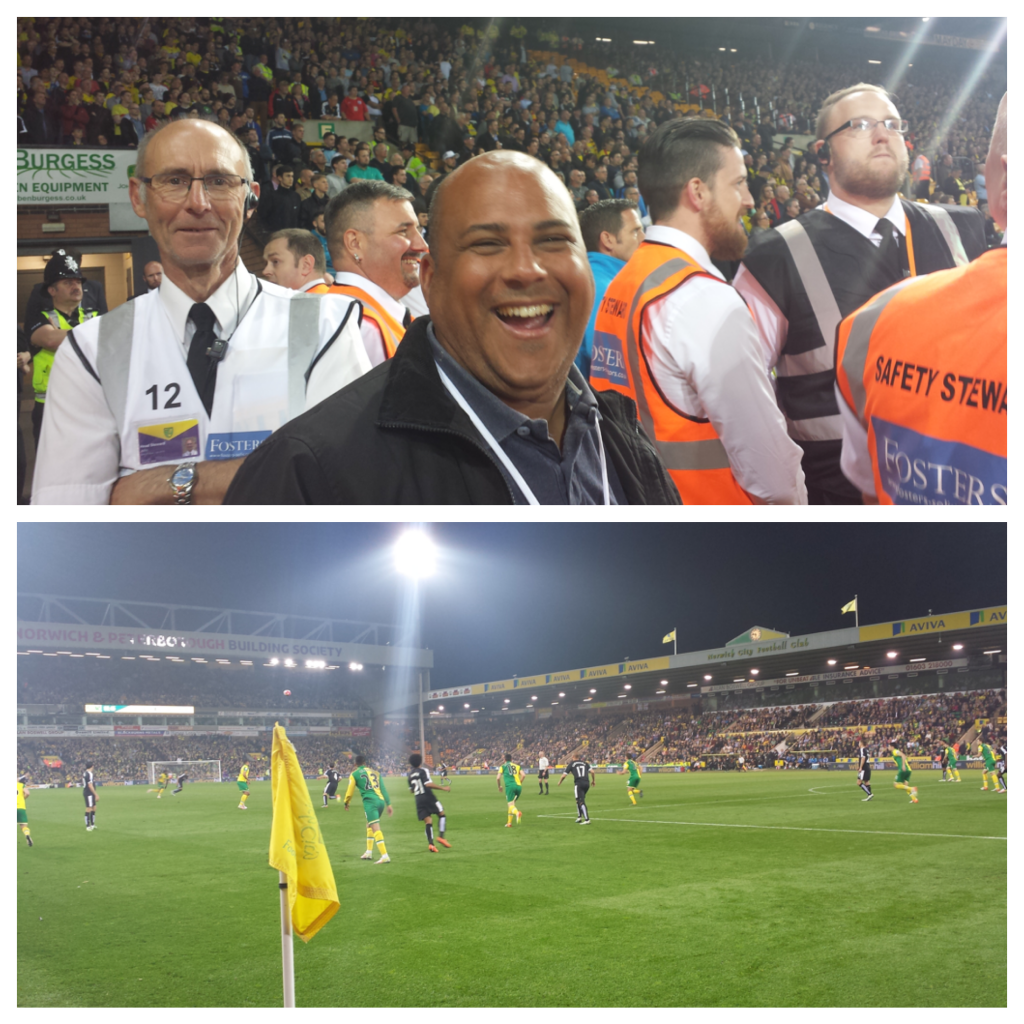 An update on the Sponsored Slim. So far I am halfway towards my goal and raised £90 for Timebank so far. Unfortunately, due to an injury, I had to pull out of the nuclear assault course but I'm continuing to hit the early morning bootcamp sessions to reach target. No pain, no gain!
As always, if you have any data cabling requirements, copper or fibre, or business or residential telecom needs, then please get in touch.
February 12, 2016 | Posted in Community, Company News | By Keith Evans
Comments Off on Millrose Telecom helps students with career choices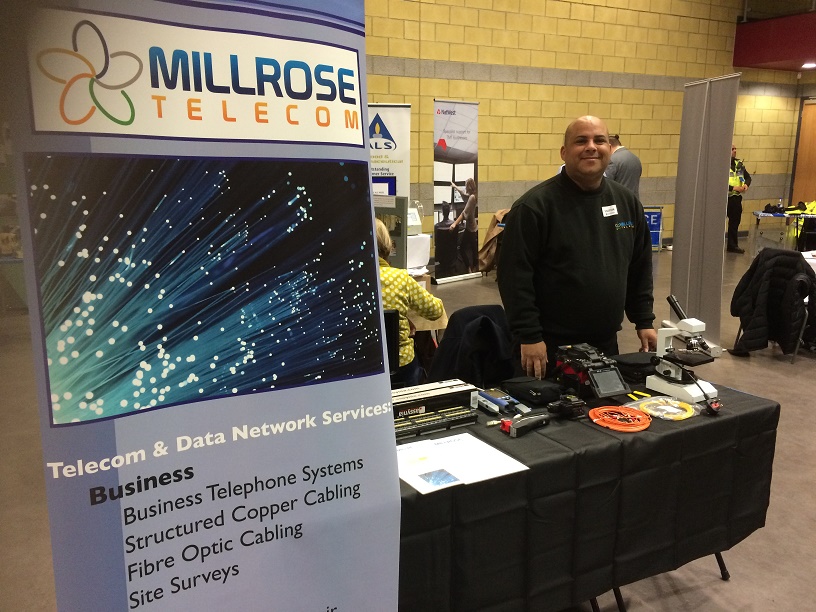 Millrose Telecom was delighted to take part in the Ely Schools Partnership Careers Event 2016 on February 11th to help Year 5 and 9 students gain an insight into the diverse range of professions, routes into employment, job roles and career opportunities after they leave school. Pupils from schools across East Cambridgeshire attended the hugely successful event.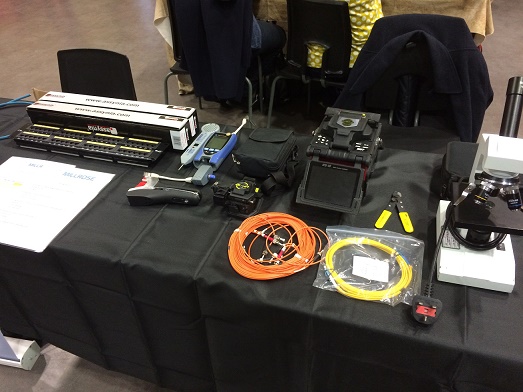 To help demonstrate the careers options available within the Telecoms field, Millrose Telecom demontrated how fibre optics work using a light and microscope demonstration, engaged students with an interactive quiz about fibre optics and fact sheets as well as a demonstration on fibre splicing and a presentation on a telecoms engineering as a career.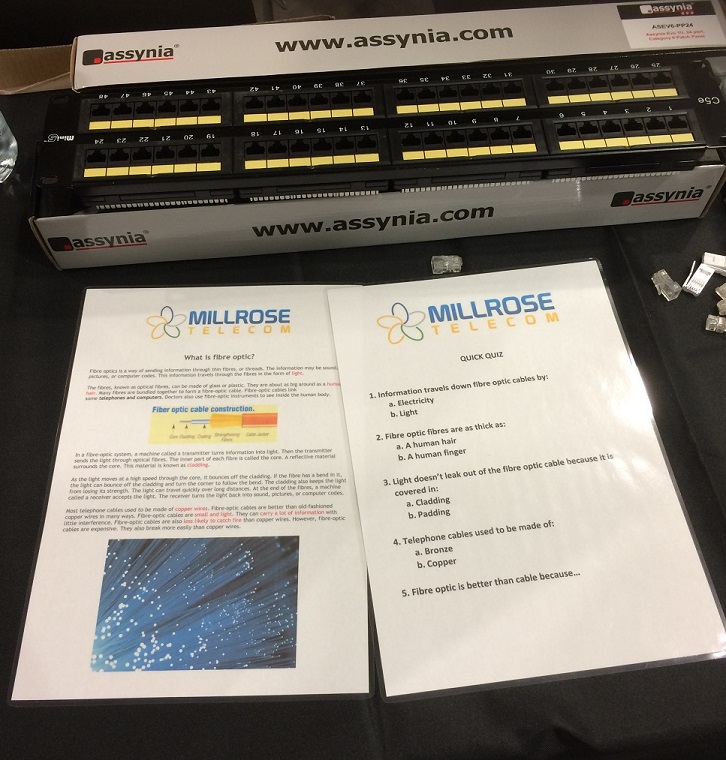 The students were very enthusiastic and asked many questions about becoming a Telecoms Engineer and were very keen to know about the STEM subject (Science, Technology, Engineering and Maths) qualifications required for the role. We also talked about the importance of personal skills such as self motivation, communication and time management. It's not just about fixing cables!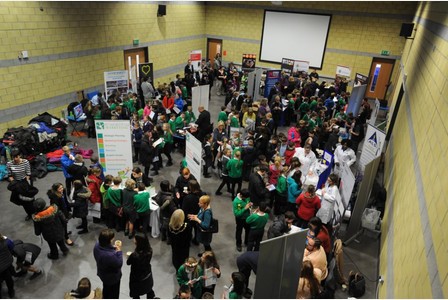 Image courtesy of Ely News
The aim of the event was for pupils to find out about different jobs whilst taking part in engaging exercises to gain a serious understanding of the world of work. Judging by the feedback we received, it appeared to have achieved those goals and the level of enthusiasm from students and businesses alike was very encouraging to make for an informative and hopefully inspiring day.
January 31, 2016 | Posted in Company News | By Keith Evans
Comments Off on January Update
The cold, dark and very rainy month of January has brought various projects for Millrose Telecom.
Days have been very busy with looking after the digital advertising boards at Norwich City Football Club. With matches this month and over the New Year period including: Aston Villa, Southampton, Man City, Liverpool and the forthcoming Tottenham match, the boards all need to be checked and thoroughly tested prior to the matches…and monitored and constantly maintained throughout the matches. As many of the matches are televised, there is a lot of pressure on the technical team to ensure all the screens are running perfectly.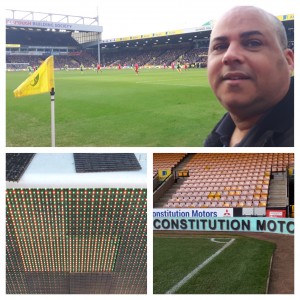 Other projects this month have included server, switch and computer relocation jobs for commercial premises in London, Swindon and Ipswich; a sub-contract Cat5 data cabling new build installation at a manufacturing facility in south Cambridgeshire; an NEC business telephone system installation at a school in Cambridgeshire and residential jobs in the Ely area.
This month has also seen new vehicle branding for Millrose Telecom and a few layout and content changes on the website. Information on our three core services can be found on the following pages:
Structured network cabling – fibre and copper data cabling solutions and data cabinet tidying
Business telephone systems – VoIP and NEC PBX systems including SL1100 installations and XN120 telephone system maintenance with sales sheet and user guide downloads.
Residential telephone faults – domestic telephone fault finding and troubleshooting guides.
If you have a project requirement for any of the above services then please get in touch for a quote/site survey.
Also this month, I am taking part in a Sponsored Slim to raise money for the local Timebank. To shed some llbs to raise some £££, I am undergoing early morning bootcamp sessions (in the dark!) to get in shape for a very tough obstacle course at the Secret Nuclear Bunker site in Essex (no mean feat for a man who loves a bag of toffees and episodes of Columbo of a Sunday, as oppose to being up to my ears in mud with drill sergeants screaming). All donations are welcome. For more information, please read the Sponsored Slim blog.

January 15, 2016 | Posted in Community, Company News | By Keith Evans
Comments Off on Raising money for Timebank with a Sponsored Slim

Posted by Keith Evans:
To mark two years in business, I have set myself a challenge.
It's become clearly apparent over the past two years that I'm somewhat "stouter" than I was in my original profile picture. See illustration A: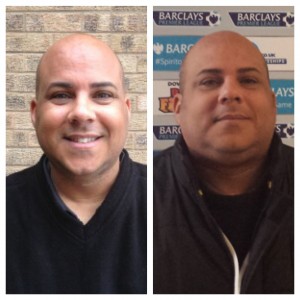 So, I'm embarking upon a "Sponsored Slim" to lose at least two stone before May 15th when I'll be taking part in a 6km "Nuclear Rush" obstacle course at the Secret Nuclear Bunker estate in Brentwood, Essex. Yes, seriously – I've been press ganged into it. Lots of mud and over 35 obstacles. I've got a lot of getting in shape to do! Whilst shedding some lbs, I am hoping to raise some ££££s for Timebank.
Timebanking is a great national community initiative and Millrose Telecom is an active corporate member. With timebanking, people help each other by exchanging ideas, knowledge or practical help with one another. Credits are earned and time is "banked" in your Timebank account. The type of help on offer includes things like gardening, running errands, decorating, help with IT skills or CV writing etc. Timebank also helps with larger scale community projects such as litterpicks, helping out with local events and group skills training. Millrose Telecom has helped out with tasks including the community litterpicks, children's fun days, police community open days, putting up nest boxes and gardening for the elderly.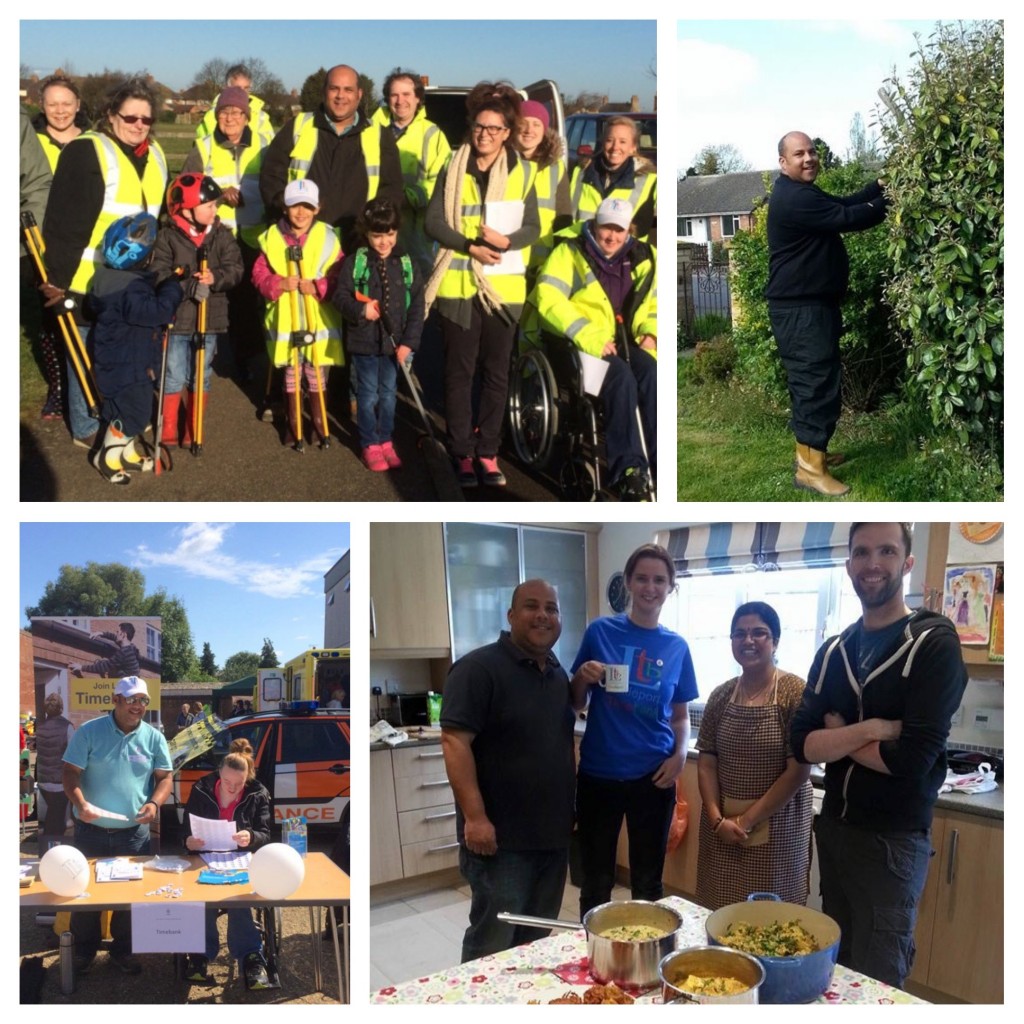 Everyone has something to offer a Timebank, from visiting someone for a cup of tea to designing a website, whatever you do you will make a difference to the person that needs your help. Timebank has regular social activities to help reduce social isolation, gettting people to know each other in the community, making friends and share skills.
I'd really like to help the local Timebank continue the great work that they do in the East Cambs area and your sponsorship will help towards:
Health and safety equipment for community litterpicks and other community projects
Running community events including Fun Days at Children's Centres
Room hire and refreshments for coffee mornings to combat social isolation
Marketing materials to promote Timebanking and recruit members
Promoting and championing recycling in the local area
Increasing volunteering opportunities for young people
Fuel and coach hire for community outings (e.g. to seaside) for those who may not otherwise get the opportunity
If you would like to sponsor me on the "Lbs for £££ Sponsored Slim" to help raise money for Timebanking then please visit the Millrose Telecom "Sponsored Slim" Justgiving page. Thank you. I'll be posting updates as to how it's all going with the training! First official weigh-in will be on Tuesday 19th January at Slimming World!