January 15, 2016 | Posted in Community, Company News | By Keith Evans
Comments Off on Raising money for Timebank with a Sponsored Slim

Posted by Keith Evans:
To mark two years in business, I have set myself a challenge.
It's become clearly apparent over the past two years that I'm somewhat "stouter" than I was in my original profile picture. See illustration A: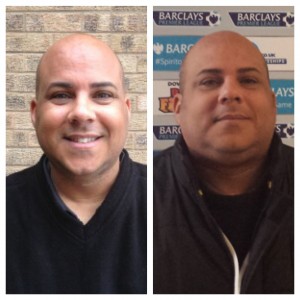 So, I'm embarking upon a "Sponsored Slim" to lose at least two stone before May 15th when I'll be taking part in a 6km "Nuclear Rush" obstacle course at the Secret Nuclear Bunker estate in Brentwood, Essex. Yes, seriously – I've been press ganged into it. Lots of mud and over 35 obstacles. I've got a lot of getting in shape to do! Whilst shedding some lbs, I am hoping to raise some ££££s for Timebank.
Timebanking is a great national community initiative and Millrose Telecom is an active corporate member. With timebanking, people help each other by exchanging ideas, knowledge or practical help with one another. Credits are earned and time is "banked" in your Timebank account. The type of help on offer includes things like gardening, running errands, decorating, help with IT skills or CV writing etc. Timebank also helps with larger scale community projects such as litterpicks, helping out with local events and group skills training. Millrose Telecom has helped out with tasks including the community litterpicks, children's fun days, police community open days, putting up nest boxes and gardening for the elderly.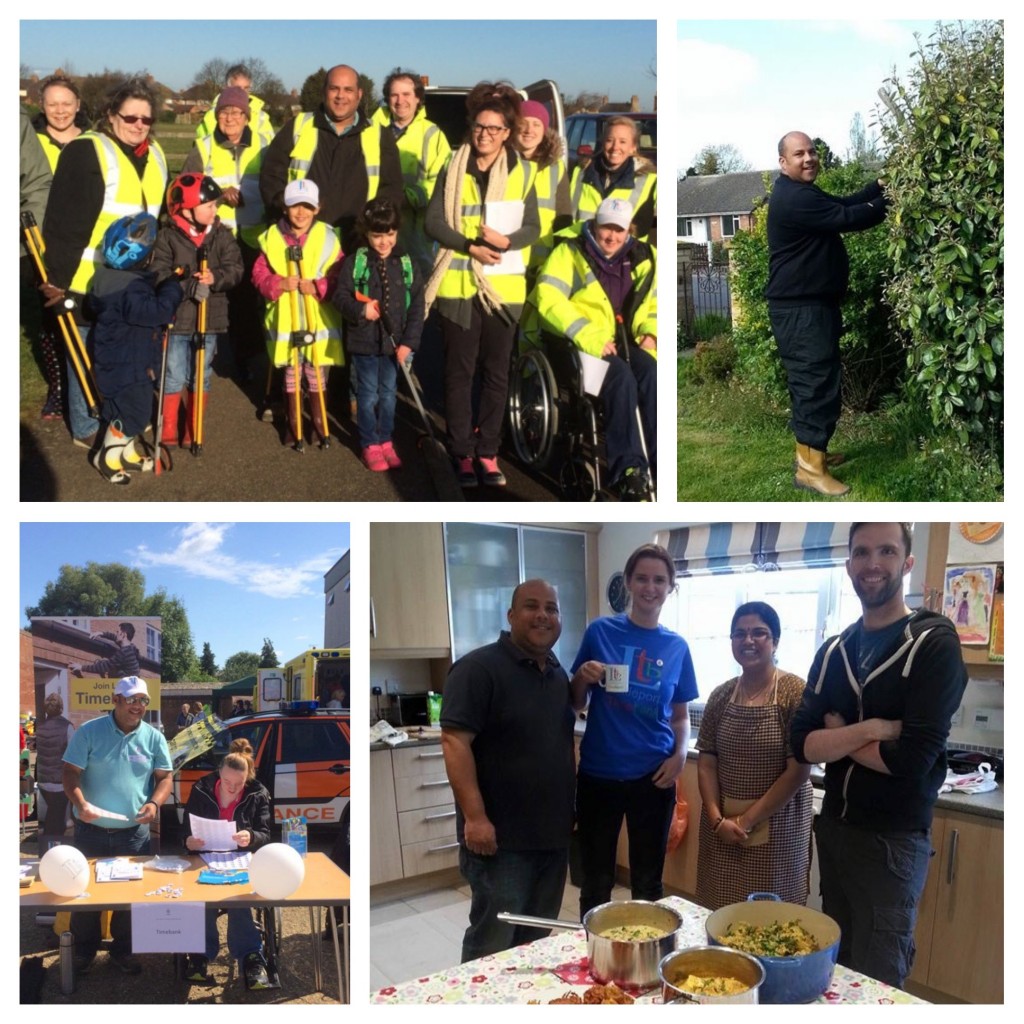 Everyone has something to offer a Timebank, from visiting someone for a cup of tea to designing a website, whatever you do you will make a difference to the person that needs your help. Timebank has regular social activities to help reduce social isolation, gettting people to know each other in the community, making friends and share skills.
I'd really like to help the local Timebank continue the great work that they do in the East Cambs area and your sponsorship will help towards:
Health and safety equipment for community litterpicks and other community projects
Running community events including Fun Days at Children's Centres
Room hire and refreshments for coffee mornings to combat social isolation
Marketing materials to promote Timebanking and recruit members
Promoting and championing recycling in the local area
Increasing volunteering opportunities for young people
Fuel and coach hire for community outings (e.g. to seaside) for those who may not otherwise get the opportunity
If you would like to sponsor me on the "Lbs for £££ Sponsored Slim" to help raise money for Timebanking then please visit the Millrose Telecom "Sponsored Slim" Justgiving page. Thank you. I'll be posting updates as to how it's all going with the training! First official weigh-in will be on Tuesday 19th January at Slimming World!
October 9, 2015 | Posted in Community, Company News | By Keith Evans
Comments Off on Millrose Telecom community work recognised at East Cambs Business Awards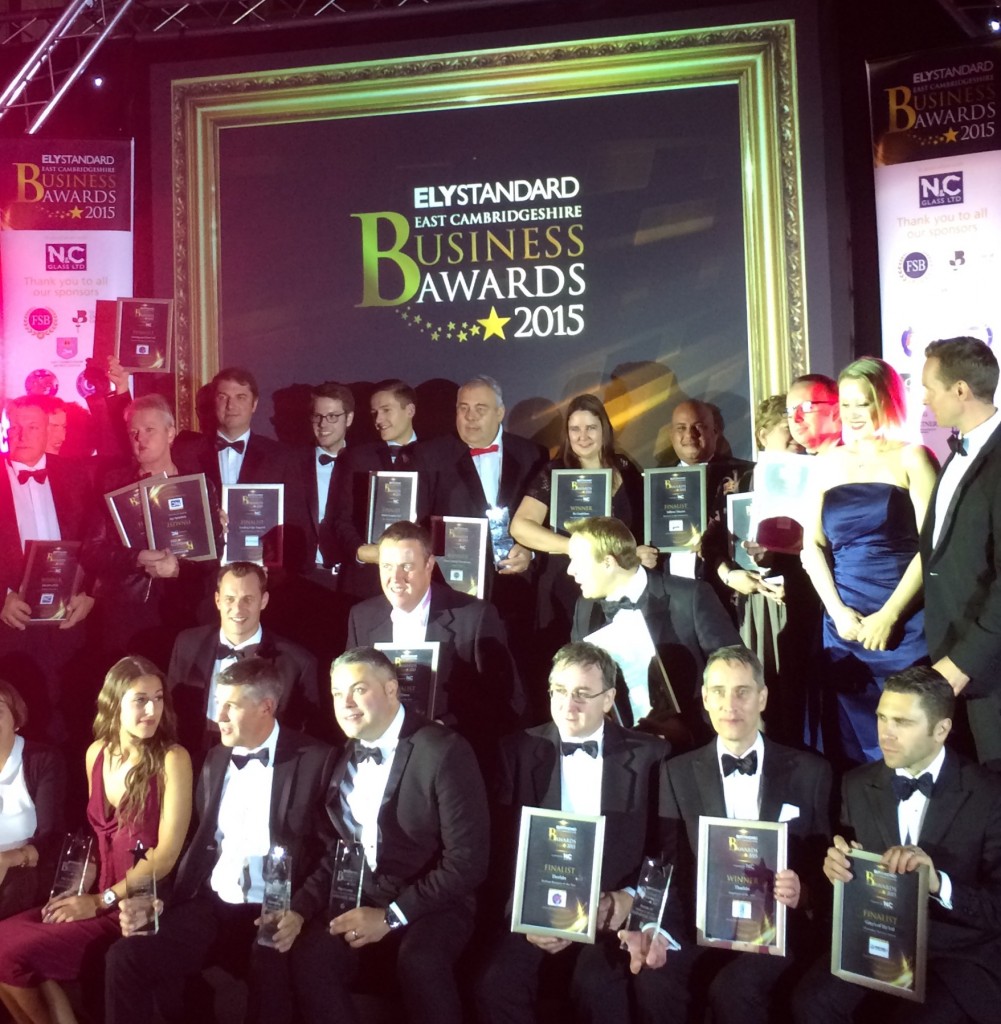 Millrose Telecom was honoured to be a finalist in the East Cambridgeshire Business Awards in 2015 for the "Business in the Community" category at the Awards Evening held at Ely Cathedral on October 2nd.
Community is very much integral to Millrose Telecom's business ethics, whether it's fighting for rural broadband and community wi-fi, supporting the environment through putting up nest boxes and taking part in community litterpicks, educating children about wildlife or helping students and unemployed with careers options and skills development, we like to get involved.
The evening was hosted by BBC Radio Cambridgeshire and Look East broadcaster Jeremy Sallis.
"These awards provide recognition for companies and individuals who are contributing to the business success, best practice and positive environmental impact in East Cambridgeshire," he said.
"(The Awards are) about recognising and rewarding companies and individuals who are making significant contributions to East Cambridgeshire's business community and economic development."
Jeremy continued: "The judges were extremely impressed with the quality of all the applications and want to thank everyone who took the time to enter this year. Each award was marked by visiting judges, who represent The Chamber of Commerce and the Federation of Small Businesses as well as representatives from our sponsors.
"The scores were based on a number of criteria; our finalists represent the highest-scoring entries for each category, and as such represent best practice and excellence within their fields."
To even be in the same room and rated as highly as the leading businesses in Cambridgeshire was a huge privilege for Millrose Telecom and congratulations to all the winners and finalists from the night.
September 30, 2015 | Posted in Community | By Keith Evans
Comments Off on Millrose Telecom to attend open meeting about rural broadband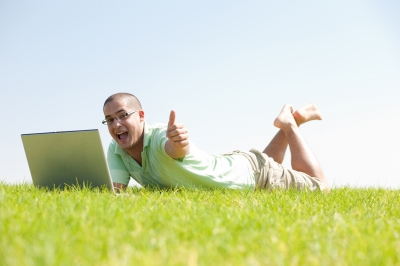 On Friday 23rd October, I will be attending a public meeting held by Lucy Frazer, MP for South East Cambridgeshire. Lucy is concerned with broadband coverage in the Cambridgeshire area and has called a meeting with BT and Connecting Cambridgeshire to look at the issue of rural broadband.  As well as raising concerns of my own and finding out about funding for community projects, if you have any issues or questions that you'd like me to ask on your behalf, please get in touch and I'll be happy to ask for you.
From Lucy Frazer:
"Over recent months, I have been contacted by people in Kirtling, Prickwillow, Little Wilbraham, West Wickham, Isleham and Witchford, Snailwell amongst others, who have poor broadband coverage or none at all. I have raised each issue individually with BT and Connecting Cambridgeshire but it is clear that this is something we need to address more widely. Lack of broadband provision affects homes, businesses and schools, and I am keen to make sure that something is done.
"On Friday 23rd October, I will be holding a meeting in Stetchworth for people to meet with BT, Openreach and Connecting Cambridgeshire and discuss how to solve the issue of many of our villages not being able to access broadband. I am hoping that BT will take the opportunity to engage with everyone affected and work with us to find a solution that works.
"The meeting is from 4.30pm-6.30pm at the Ellesmere Centre, Stetchworth. There will be a number of residents from affected villages attending as well as parish council representatives. Representatives from BT and Connecting Cambridgeshire will be taking questions and providing information on specific issues that we are raising beforehand.
One of the key issues I want to address in this Parliament is rural access to broadband.
"Anyone who is having an issue with broadband coverage is welcome to attend the meeting and take the opportunity to speak directly with BT representatives."
If you'd like me to raise any issues on your behalf to Lucy or any of the other representatives at the meeting, then please contact me.
Keith
August 6, 2015 | Posted in Community, Company News | By Keith Evans
Comments Off on Millrose Telecom is a finalist for "Business in the Community" award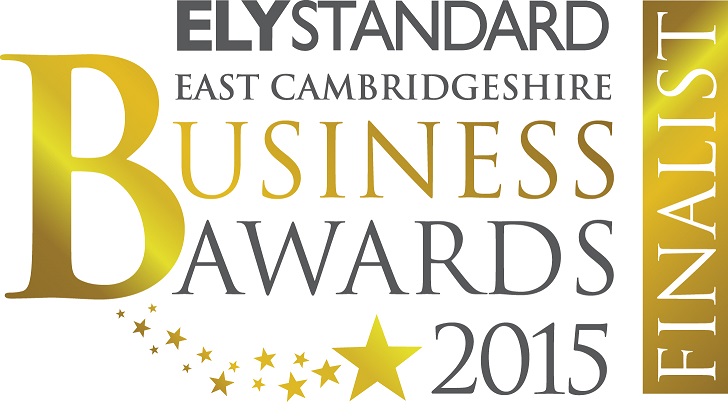 We are delighted to announce that Millrose Telecom has been chosen as a finalist in the East Cambridgeshire Business Awards 2015 in the "Business in the community" category.
This award is designed to recognise contribution to local communities without the expectation of direct commercial benefit. Millrose Telecom likes to get involved with a variety of volunteer community projects and charity events, and we are absolutely thrilled to be up for an award. We'll be up against some very strong, and worthy, competition so please wish us luck!
The winner will be announced at a black tie gala dinner at the Lady Chapel at Ely Cathedral on October 2nd.
To find out more about the East Cambridgeshire Business Awards, please click here
August 3, 2015 | Posted in Community, Company News | By Keith Evans
Comments Off on Millrose Telecom donates data cabinet tidy to auction to raise money for five local charities

Millrose Telecom is delighted to support Emerald Frog Marketing's "5 Star Charity Auction" by donating a day's data cabinet tidy to the campaign as part of our commitment to support local projects within the community.
The charity auction to be held online from September 5th for 5 weeks has been organised by Emerald Frog Marketing in Cambridgeshire as part of their fifth birthday celebrations. Millrose Telecom is helping Emerald Frog Marketing to raise money to support five local charitable organisations who perform incredible work: Little Bundles, Branching Out, Froglife, The Liam Fairhurst Foundation and the Wildlife Trust.
All prizes have been kindly donated by the local business community and include a flight for three over Cambridge, a Samsung tablet, various trade services including meals for two, beauty treatments and handyman services and donated products. The auction will open on September 5th and bidders can bid on as many lots as they like to raise money for the five charities.
The charities and projects Millrose Telecom will be supporting through our donation to the auction are:
The Liam Fairhurst Foundation:
The Liam Fairhurst Foundation has one overall main aim – to help young people affected by cancer, disabilities and illnesses
The ethos behind the charity is to help young people affected by cancer, disabilities and illnesses and to also those around them too, including siblings and parents.
www.liamfairhurstfoundation.com
Little Bundles
Little Bundles is a charitable organisation that aims to meet the needs of those finding themselves in difficult circumstances. Whether they are homeless, fleeing domestic violence, or in financial hardship when they are expecting or caring for a baby, the charities works on a referral process through professionals, such as health and social workers, providing essential items such as cots, prams, high-chairs and baby clothes.
Branching Out
Branching Out is a charity in Littleport. They support adults with learning disabilities in a variety of fun work experience and social activities. Their high quality staff team help people, with encouragement to overcome difficulties and achieve in everyday life. The people they support are involved to become part of the Branching Out team helping the community with hands on experience.
Froglife:
Based in Peterborough, Froglife is a national wildlife charity committed to the conservation of amphibians and reptiles – frogs, toads, newts, snakes and lizards – and saving the habitats they depend on.
Wildlife Trust Bedfordshire, Cambridgeshire, Northamptonshire
The Wildlife Trust manage and look after 126 nature reserves for wildlife nationally, including ancient woodlands, wildflower meadows, and wetlands. The Cambridgeshire Hundreds are a cluster of ancient woodlands managed by the Wildlife Trust Bedfordshire, Cambridgeshire, Northamptonshire with the aim of giving the unique wildlife of the woodlands an opportunity to spread and thrive. This project is part of a wider Trust initiative to connect nature reserves together to create 'joined up' landscapes that are more valuable for wildlife .
If your business would also like to donate a prize to the charity auction, please contact jo.evans@emeraldfrog.co.uk, call 01353 865411 or visit the auction website via www.emeraldfrog.co.uk/5-star-charity-auction
Bidding opens on September 5th!
#5starcharity
Good luck to all bidders!