August 28, 2016 | Posted in Company News, Fibre Optic | By Keith Evans
Comments Off on Summer update: Work, with a high fibre content
Once again, a variety of work contracts have been keeping us busy at Millrose Telecom over the summer, particularly with our fibre structured cabling service: an installation at a large shopping centre in Essex, fibre re-wires at schools in Norfolk and a fibre tidy and relocation at an agricultural facility in Cambridgeshire…to name but a few.
In addition, we have been travelling the length and breadth of the country, helping out with server moves from office relocations in Peterborough, Gateshead, London, Colchester, Welwyn Garden City and Swansea.
June saw an invitation from HellermannTyton to attend a training course at their HQ to update engineers on RapidNet, Cat 8 (Class I and Class II) and ethernet for optical fibre. The training day was followed by an exclusive and highly informative tour of the HellermannTyton factory.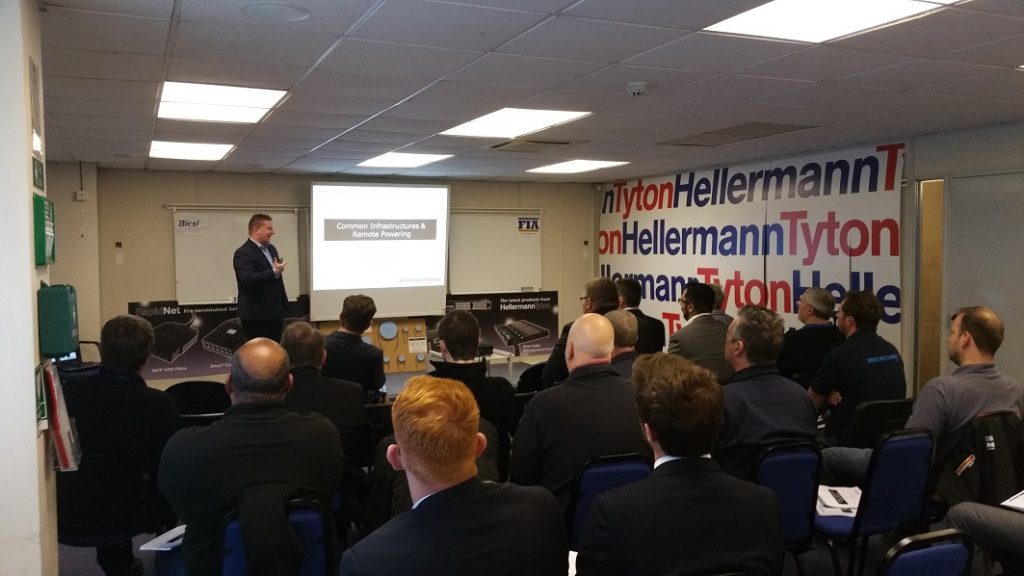 Other contracts over the summer have seen an NEC business telecom installation at Cambridge Museum and working on fire stations on base for the USAF and schools across Norfolk for cat 5 installations and decommissioning office premises in Cambridge.
The football season kicked off again in August (hoorah!) which saw revolutionary new digital advertising boards installed at Norwich City FC including the World's first rotating big screen. So, work starts again on maintaining and testing the boards during matches throughout the coming season to ensure optimum performance.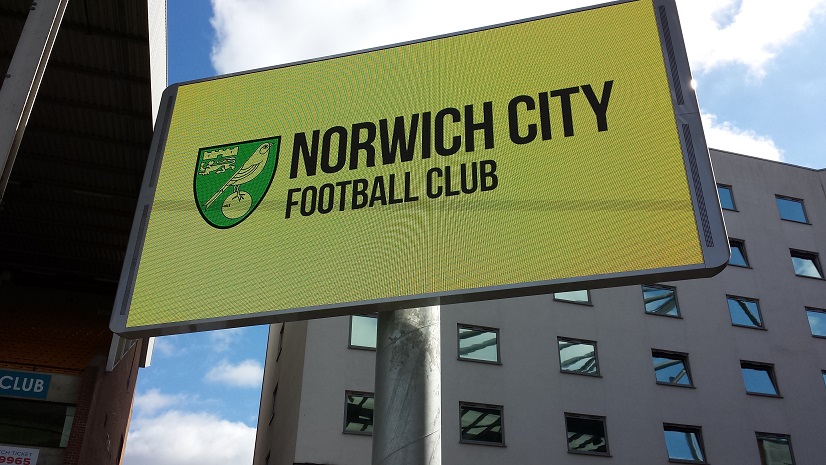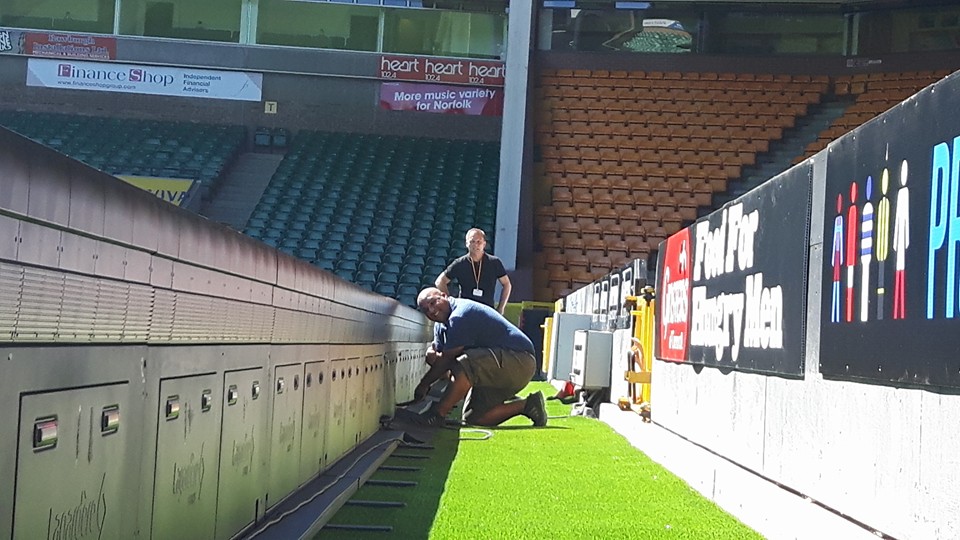 In other news, we are now a Limited Company (with many thanks to excellent accountants Red Shoes Accounting who made the whole process plain-sailing) and we also aquired Safe Contractor accreditation.
If you have any data cabling requirements, copper or fibre, (direct or sub-contract) or business or residential telecom needs, then please get in touch.
July 5, 2016 | Posted in Company News | By Keith Evans
Comments Off on Top Safety Accreditation for Millrose Telecom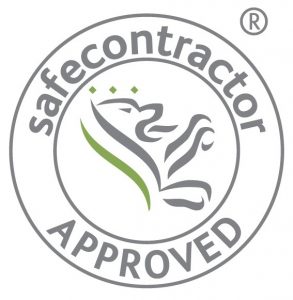 Millrose Telecom Ltd, has been awarded accreditation from Safecontractor for its commitment to achieving excellence in health and safety.
Safecontractor is a leading third party accreditation scheme which recognises very high standards in health and safety management amongst UK contractors.
Established in 2013, Millrose Telecom provides data networking and telecoms solutions to businesses and residential customers across the region.
The company's application for Safecontractor accreditation was driven by the need for a uniform standard across the business.
Keith Evans, Managing Director at Millrose Telecom, said, "We are delighted that we have been recognised and accredited by SafeContractor for our commitment to health and safety excellence.
Upholding health, safety and welfare standards in the telecoms sector is a major priority for Millrose Telecom and our clients. Our accreditation with SafeContractor is a testament to our commitment to working with our clients in the safest possible way."
Safecontractor accreditation will enhance the company's ability to attract new contracts and its commitment to safety will be viewed positively by its insurers when the company liability policy is up for renewal.
Safecontractor is applicable to most sectors although it is particularly relevant to food manufacture, property, facilities management, retail and leisure sectors, all of which are big users of contracted services.
John Kinge, technical director of Safecontractor said, "Major organisations simply cannot afford to run the risk of employing contractors who are not able to prove that they have sound health and safety policies in place."
"More companies need to understand the importance of adopting good risk management in the way that Millrose Telecom has done. The firm's high standard has set an example which hopefully will be followed by other companies within the sector.
Safecontractor plays a vital role in supporting our clients in meeting their compliance needs, whilst working with their contractors as they progress through the accreditation process."
Under the Safecontractor scheme, businesses undergo a vetting process which examines health and safety procedures and their track record for safe practice. Those companies meeting the high standard are included on a database, which is accessible to registered users only via a website.
Client-organisations who sign up to the scheme can access the database, enabling them to vet potential contractors before they even set foot on site. These clients agree that, as users of the scheme, they will engage only those who have received accreditation.
Over 210 major, nation-wide businesses, from several key sectors, have signed up to use the scheme when selecting contractors for services such as building, cleaning, maintenance, refurbishment or electrical and mechanical work.
May 25, 2016 | Posted in Company News | By Keith Evans
Comments Off on Spring Update
Keith's update:
As always, it's been a busy few months for Millrose Telecom, working on a number of projects across the UK.
The first part of the year was busy with solar farm projects across the UK for a leading commercial energy provider, installing temperature and weather monitoring equipment and fibre optic work on sites across the Midlands and South…with some inquisitive onlookers.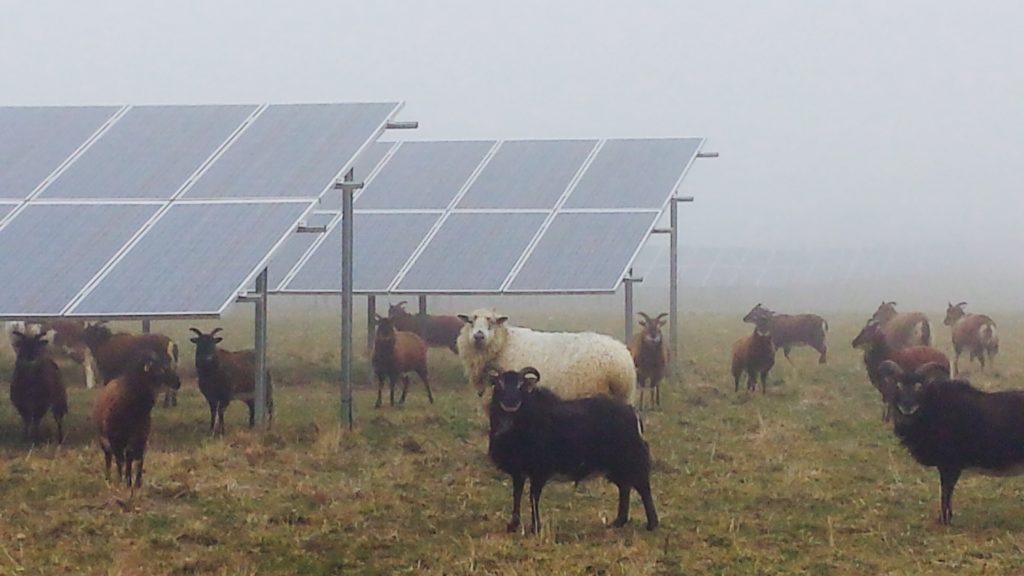 We've also been working on commercial office server relocations from London to Swindon and, with a long drive up to Edinburgh, a late night server relocation office move between two office blocks across the city.
Closer to home, a project with one of the universities in Cambridge, installing cat5 cabling and access points in student accomodation blocks from basement to top floor resulted in the discovery of an under the road data cabinet surrounded by fine stalactites and being very careful not to disturb a colony of bats.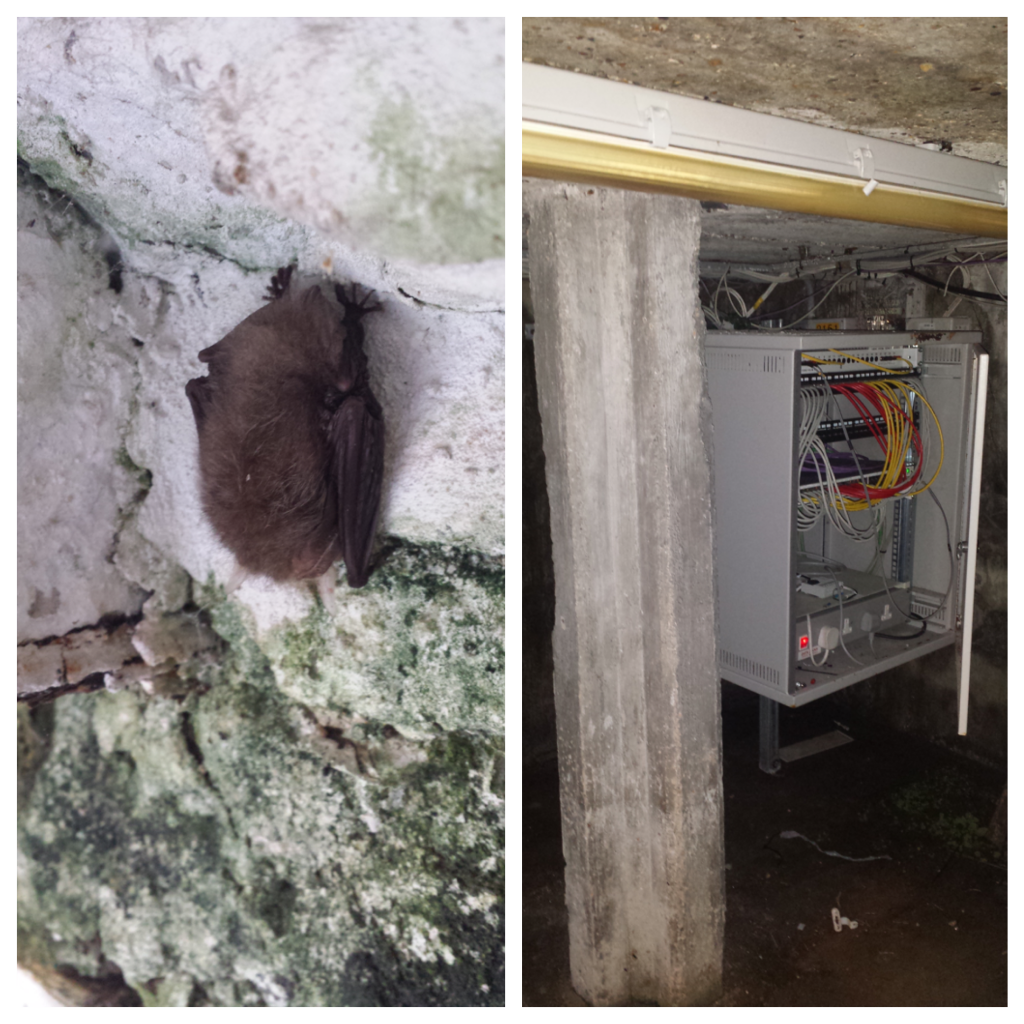 Also local residential telecom jobs around Ely including faulty extensions, crackling on the line and reconnecting chewed Sky cabling, to name but a few. Don't forget, your service provider will only fix faults up to and including the master socket in your home. Any other internal wiring is your responsibility to take care of if faults arise.
It's also now the end of the football season and it's been an exciting last few games of the Premiership for Norwich City FC where Millrose has been busy maintaining and testing the digital advertising boards thorughout the season. The pressure has been on for the last few matches, not only for Norwich City, but for the screen technicians whose responsibility it is to ensure advertising display screens are in perfect working order for the televised matches against Manchester United and Newcastle United.
Norwich City fought hard towards the end of the season to retain their Premiership status, but unfortunately were relegated, along with Newcastle United. However, the new season, starting September, will bring some exciting football and we look forward to working once more at the club later this year.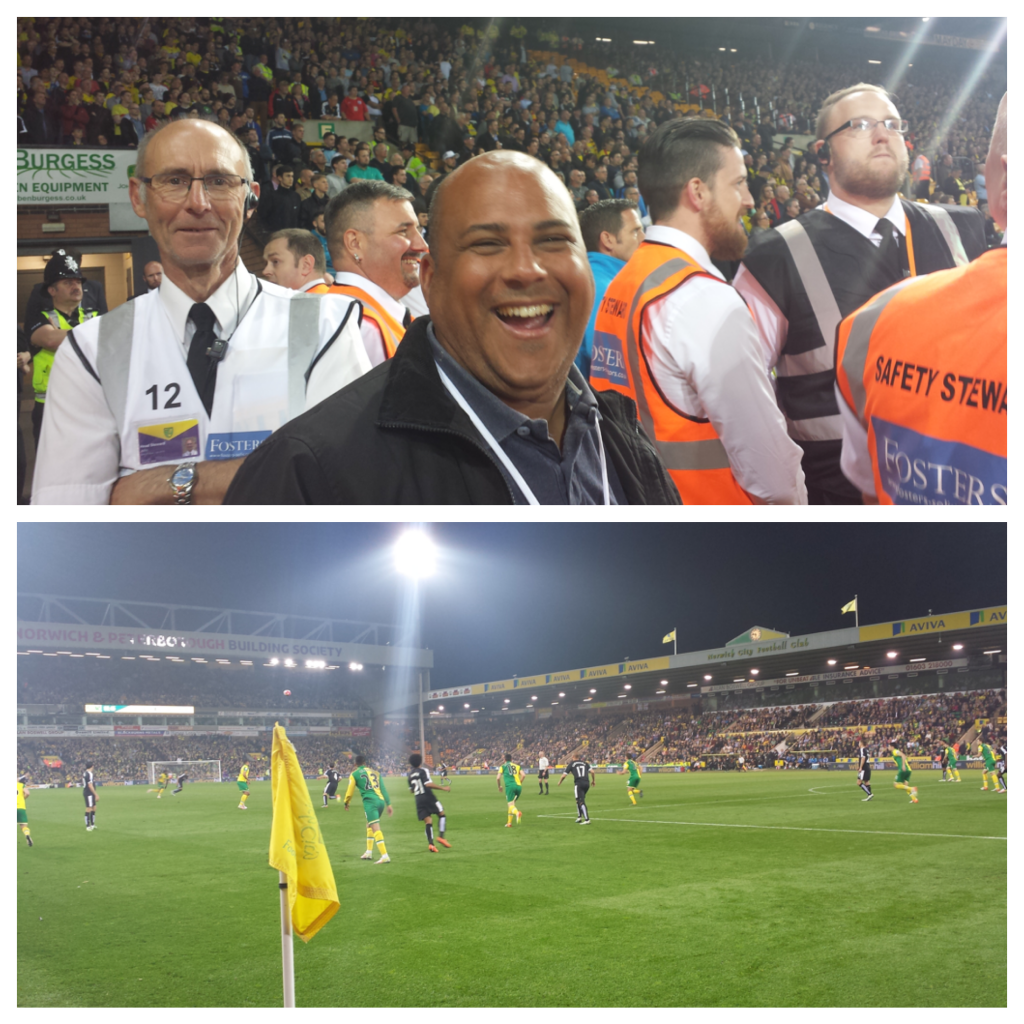 An update on the Sponsored Slim. So far I am halfway towards my goal and raised £90 for Timebank so far. Unfortunately, due to an injury, I had to pull out of the nuclear assault course but I'm continuing to hit the early morning bootcamp sessions to reach target. No pain, no gain!
As always, if you have any data cabling requirements, copper or fibre, or business or residential telecom needs, then please get in touch.
March 26, 2016 | Posted in Business Telecoms | By Keith Evans
Comments Off on Manea School choose Millrose Telecom for business telephone solution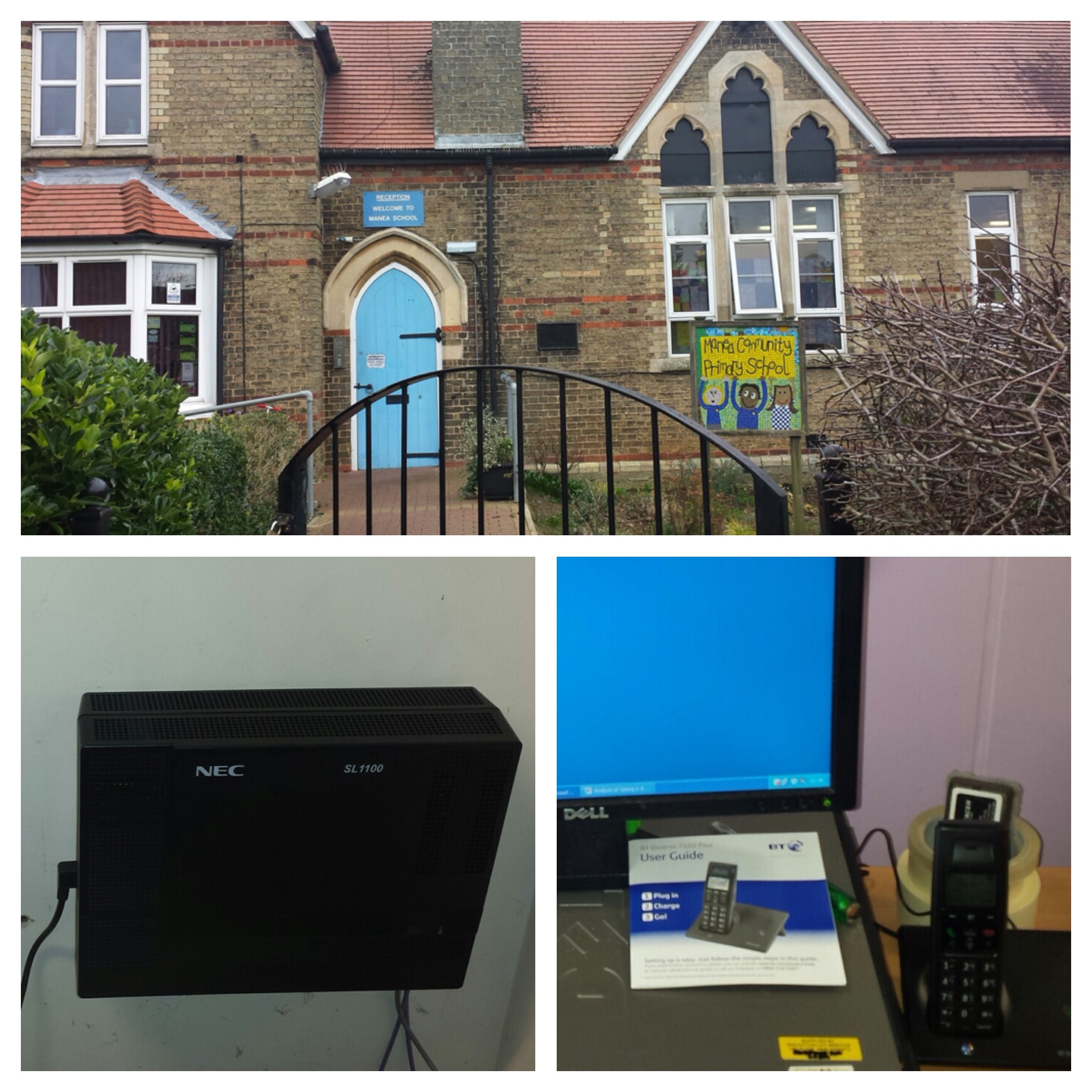 Manea Primary School in Cambridgeshire recently chose Millrose Telecom to install the NEC SL1100 business telephone package with six new NEC handsets around the school's various offices. The new SL1100 replaced their older NEC Aspire system for greater flexibility and improved functionality around the school.
We are very pleased to have been able to assist the school with their telecom requirements.
If your school or business would like to discuss upgrading your telephone system, please contact us.
For more information on our business telephone solutions and the NEC SL1100 brochure, please visit our Business Telephone Systems web page.
March 7, 2016 | Posted in Business Telecoms | By Keith Evans
Comments Off on Ten business benefits of the NEC SL1100 telephone system